Customer Information Management: What It Is and Why You Need It
Across industries and around the globe, customer expectations are evolving. A growing majority of customers – 72% – demand personalization and seamless digital experiences. At the bottom line, the elevated importance of personalization in customer engagement significantly increases the potential value of customer information. For most businesses, capitalizing on this value and meeting changing customer expectations means getting a handle on customer information management.
The global market value of customer information – or data – has doubled in the last five years. Nevertheless, as the value of customer information multiplies, so do the technical challenges of information management. Today's enterprises use more than 1,000 different software-as-a-service (SaaS) applications to capture customer information, and less than a third of these applications are integrated or capable of making information visible throughout an organization.
For many businesses, the greatest challenge to extracting value from customer information isn't capturing or storing it. Rather, it's organizing and making it visible and accessible to the right people and departments. In this guide, you'll learn what customer information management is and how it can help businesses use data to create value.

Key Takeaways:
Customer information holds a vast potential value.
Customer information management (CIM) helps organizations access that value by ensuring information is complete and accurate.
Properly managed customer information can increase revenue, mitigate risks, and improve customer experiences.
What Is Customer Information Management?
Customer information management (CIM) – also commonly called customer data management – refers to the process of capturing, organizing, and deploying the customer information generated in business operations and customer interactions. In business operations, common sources of customer information include:
Transactions
Account Creation
Mailing List Signups
Social Media Interactions
Customer Service Cases
Reviews and Surveys
The information businesses collect from these sources generally falls into four different categories.
What is Customer Information?
Customer information or customer data has become a valuable business resource in today's digital world. Through data management and analytics, customer information can communicate actionable insights that help businesses deliver what their customers want more effectively.

Businesses categorize customer information or data in four ways.
1. Personal Information
Personal information – classified in regulatory controls as personally identifiable information (PII) – includes information that identifies or could potentially identify people and devices.
People: Full names, physical addresses, email addresses, phone numbers, and other identification numbers such as those associated with passports and driver's licenses
Devices: Persistent IP addresses, user sessions, and browser cookies
2. Engagement Information
Engagement information tracks how customers interact with a business through different digital channels.
Social Media: Comments, likes, and shares
Email: Emails opened, click-through and bounce rates
Webpages and Mobile Apps: Pages viewed, number of visits, and abandoned carts
3. Behavioral Information
Behavioral information indicates how customers use your products or services, whether they tend to make repeat purchases, and whether your brand creates loyalty.
4. Attitudinal Information
Customer service cases, reviews, surveys, and other forms of feedback generate attitudinal customer information. This kind of data helps businesses gauge the depth of customers' positive and negative experiences with their brand.
4 Reasons You Need Customer Information Management
For organizations of any size, four facts make a case for developing CIM.
1. Customer Information Creates Value
In today's digital world, information has become a resource. Like natural resources, information in its raw form typically requires processing to become useful and valuable. As human activities continue to create more and more data – currently to the tune of 2.5 quintillion bytes every day – the potential value of that information also grows.
To stay ahead of the competition, you cannot overstate the importance of capturing extensive customer information and applying analytical tools to it to steer decision-making processes. Studies of decision-making processes show that data-driven organizations have a 58% higher chance of beating their stated revenue goals and a 162% improved chance of outperforming the competition. At the bottom line, organizations that value customer information experience an average 5.32% revenue increase.
2. Bad Data Is Expensive
If the potential value of CIM isn't enough to entice organizations, the risks and expenses of relying on unmanaged information should suffice. CIM problems are nearly endemic – 88% – in enterprise databases and cost organizations an average of $12.9 million annually.
Culprit sources of bad customer information come in many forms:
Missing Records: Databases from different systems may show mismatched record totals.
Duplicate Records: Data entry performed in different software by different people may result in multiple instances of the same customer in key-value pairs such as name, phone number, or email.
Non-Standardized Formats: If your systems lack compulsory data validations, you may end up with nonsensical and unusable entries.
Incomplete Records: A lack of data validations can cause incomplete customer entries.
Obsolete Information: If your databases don't update regularly, they likely contain many inactive or obsolete customer entries.
3. Organized Information is Secured Information
Managed customer information is significantly easier for IT teams to secure against possible breaches and exposures. According to recent studies, employee mistakes, such as saving information on unsecured devices, falling for phishing attacks, or misconfiguring cloud service settings cause 88% of data breaches. Security teams can prevent many of these errors through CIM by assigning tiers of authorizations to prevent unnecessary access and employing monitoring tools that flag suspicious activities and patterns.
4. Better Information Improves Customer Experience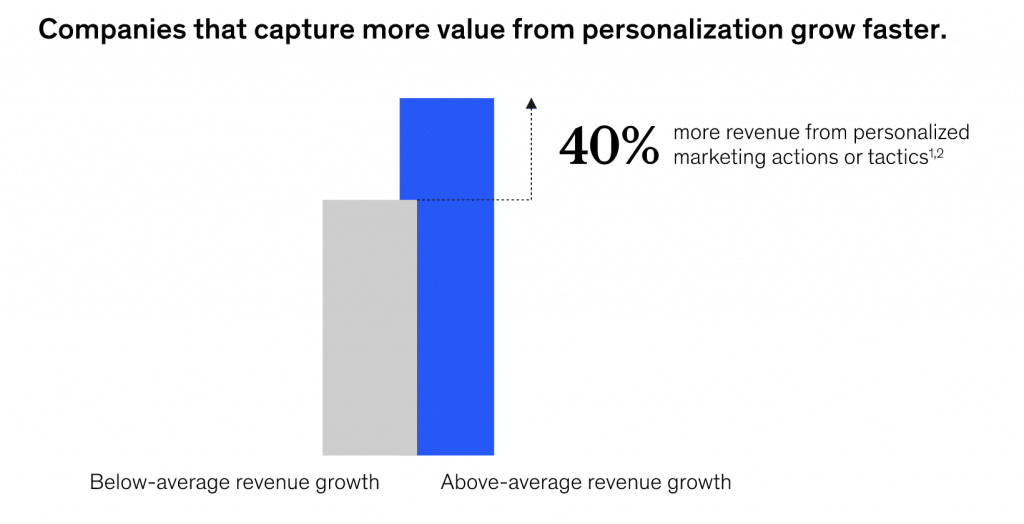 A large majority of today's customers – 66% – respond to personalized engagement. Whether through digital channels such as social media and web ads or direct contact in person or over the phone, companies that deliver personalization grow 40% faster. Giving your teams access to extensive, accurate customer information allows them to treat customers as individuals and build relationships. Effective CIM should always carry through to customer experience and drive value through improved relationships.
Automated File Organization and Document Management Solutions with FileCenter
FileCenter's document management platform enables critical CIM capabilities right out of the box. Integrating seamlessly with the software you likely already use, FileCenter brings order to your files through automated document naming and routing, optical character recognition (OCR) technology, and configurable network administration settings.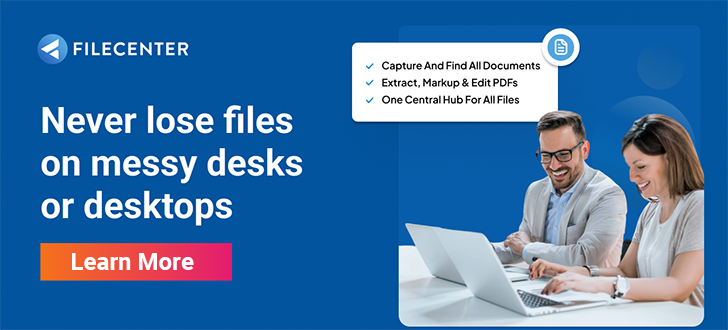 To download a free trial, visit FileCenter today.