How to Close the Digital Skills Gap with Document Management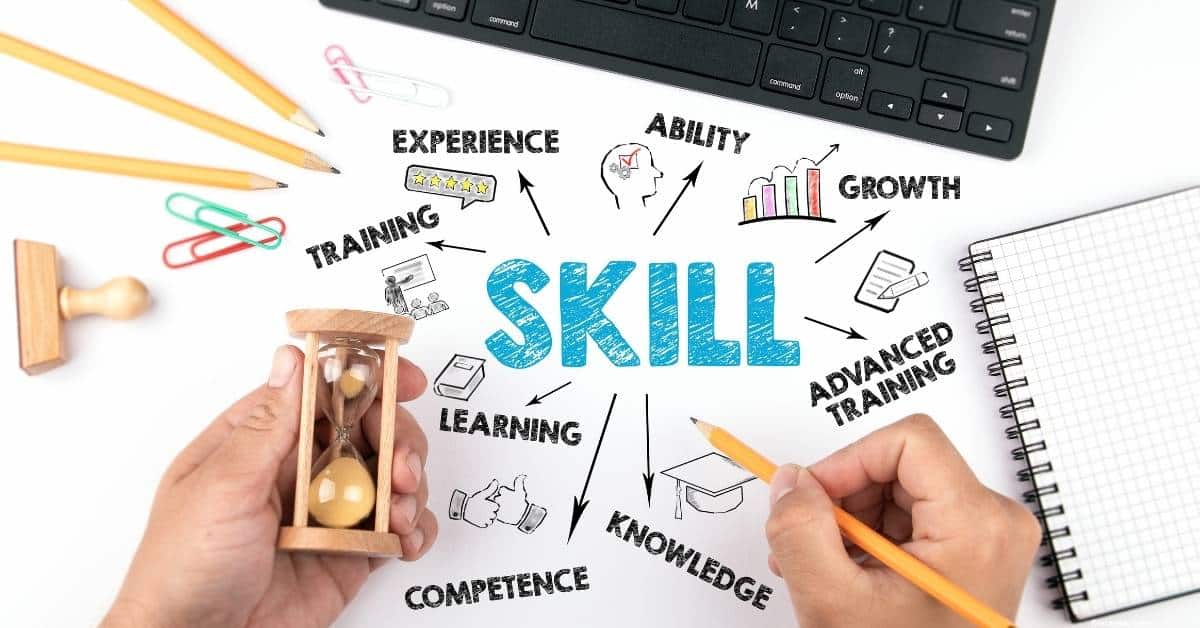 When the Covid-19 pandemic began to affect workplace closures in the spring of 2020, 70% of job postings in English-speaking countries explicitly required digital skills. As temporary shifts to remote work continue to become permanent practice in 2022, the pace of digital transformation in the workplace has rapidly accelerated, making digital skills even more essential to finding and keeping a place in the modern workforce. The supply of digital skills in the workforce at large, however, has not yet risen to match the needs of employers, opening a digital skills gap in the job market.
Because the digital skills gap widens faster than new employees enter the job market, employers should not expect to be able to simply hire their way out of the problem. Already more than half of office workers around the globe need training and digital reskilling to remain effective in their current roles. Employers must look for long-term solutions in training options and the development of a workplace culture of continuing education.
Preparing for future innovations and hardening your workforce against unforeseen disruptions require planning and investment. In this guide, you'll gain a better understanding of what the digital skills gap is and how you can begin to close it in your business by implementing a document management system.

Key Takeaways:
Although accelerated digital transformation in the workplace has raised the demand for digital skills, supply in the workforce remains low.
The divide between supply and demand for digital skills constitutes a digital skills gap that employers must work to bridge to meet their own needs and remain competitive.
A digital document management system can help you close the digital skills gap in your business.
What is the Digital Skills Gap?
Skill gaps occur when employer or workplace needs for certain skills exceed the supply of those skills in the existing workforce and the potential employee market. In different industries, skill gaps can arise for a variety of reasons.
Over the last few decades, the long-term effects of social stigmas regarding young people who choose not to seek four-year college degrees have opened a broad gap between skill supply and demand in blue-collar trades.
In technology niches like cybersecurity, the rapid growth of remote access points for employees working from home has created an IT labor shortage of half a million jobs in the U.S. alone.
In the modern workplace, digital skills refer to proficiencies in devices, applications, and communications platforms necessary to perform in a work environment adapted to current technologies. Twenty years ago, the ability to type, use a word processor, and create or read spreadsheets sufficed in most cases. Nevertheless, these skills are not a static set. They expand as technology evolves and more digital services and platforms are integrated into mainstream workflows.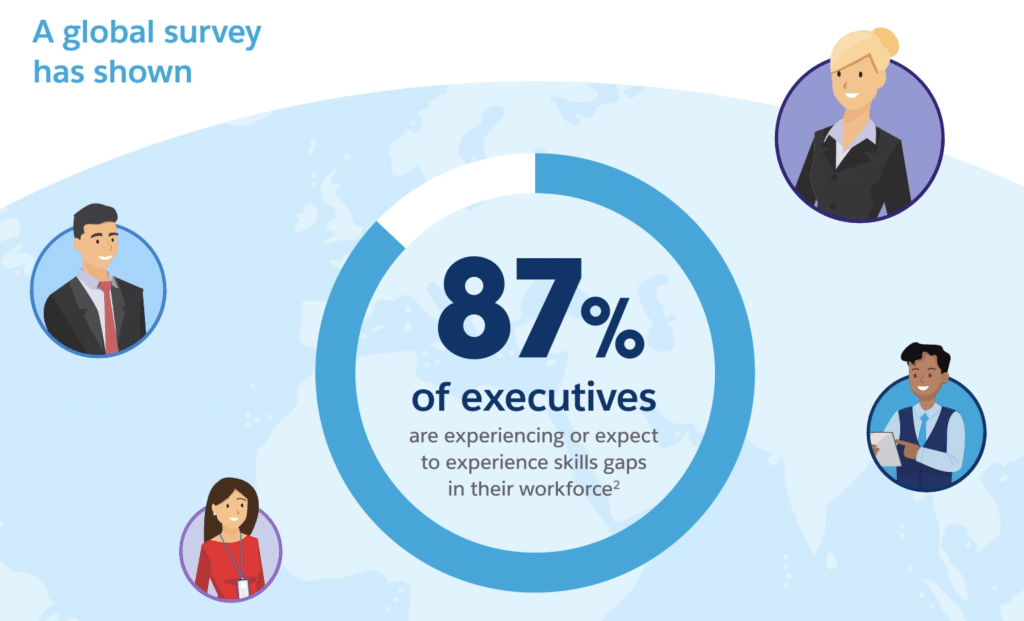 Recent trends in the workplace – some spurred by pandemic adaptations and others by the increased scalability of advanced digital services in cloud environments – have already placed the demand for digital skill sets far ahead of current capabilities in the workforce. Last year 87% of executives reported that their businesses either currently experience the stress of this gap or will in the immediate future.
If current trends hold, this gap will broaden in the coming decade, and businesses unable or unwilling to address the digital skills gap will find it harder to perform competitively.
How Document Management Can Help Close the Digital Skills Gap
While there's no definitive list of digital skills for the modern workplace, digital skills overlap broadly with the management of documents and other digital assets. Employees who can create, access, edit, and exchange digital assets in conformity with the rules and practices of their employers share baseline skills that easily transfer across industries and companies.
To take advantage of this, businesses need to implement document management systems that employees of all skill backgrounds can adapt to and use to enhance their existing skills.
Here are four ways document management can help your workforce begin to close the digital skills gap.
1. Organize Your Digital Documents in a Single Repository
Document management systems establish a single digital repository for your business documents. Natively or through an API, document management software can integrate with the software you already use so that users don't need to toggle between applications to save and retrieve documents. Allowing users to work in familiar applications while modernizing your document storage and sharing processes can improve the overall digital capability of your office with minimal disruption to ongoing work.
2. Reduce Chances for Human Error
Introducing systems with data validation for document names and formats will require a small investment of time and resources in training for your staff. Nevertheless, removing these common failure points from your workflows will prevent greater losses caused by common human errors.
Office workers lose 1 in 12 paper documents filed in hard copy and each lost document costs businesses an average of $120.
In offices that lack searchable repositories of digital documents, employees tend to spend more time trying to locate documents they already have than working collaboratively on them.
Overall, document handling issues account for 21% of productivity losses.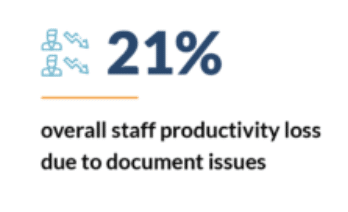 By eliminating these costly error types, a document management system can help your business adapt to digital workflows with limited risk in the process.
3. Manage Documents in an Intuitive Interface with Familiar Architecture
Modernizing your workflows or enabling remote work through digital asset management and cloud services doesn't' have to be complicated at the front end. Document management software can handle these functions at the user level in an intuitive interface, allowing users to drag-and-drop work in an electronic filing cabinet with a familiar layout of folders and drawers.
4. Automate Workflows
A document management system allows you to automate your workflows from the top down. With clearly defined processes, documents will move efficiently from user to user. When you configure your system, you can set additional dependent criteria such as payment and approvals that will redirect or halt the exchange of documents when appropriate. 
Document Management Solutions with FileCenter
FileCenter's document management software bundles multiple digital skills solutions in an easily integrated platform. Out of the box, FileCenter works with the programs you already use and gives users a wide range of technical prowess in an intuitive interface.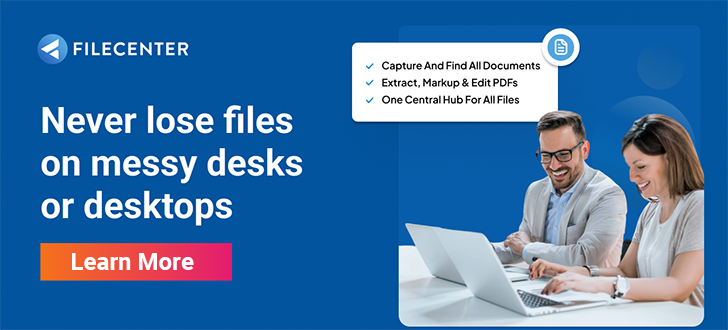 Download a free trial of FileCenter today.