How to Choose a Document Management Software
There is a lot to consider when choosing a document management software (DMS) for your company. These programs allow you and your team to organize your digital records and make changes and other edits as necessary.
However, not every DMS is the same. Some are easier to use than others, and some programs are more complex and have a high cost.
How do you know which one is best for your company? Here are some things to consider when choosing a DMS for your business.

Key Takeaways:
Installation issues are the fourth most common problem people have with operating computer systems. Make sure your DMS is as easy as downloading the setup file, running it, and getting to work.
A DMS should not be difficult for users to learn and use daily. Ensure that it has an easy interface, offers how-to videos, and isn't cumbersome.
Running a business is costly. Your systems and programs shouldn't be. Choose a DMS that won't break the bank.
Consider using a DMS that doesn't require a database. You do not have to sacrifice file security to make it easier to access documents when you need them.
What a Document Management System Does
A document management system helps organizations store and access vital business files, data, and documents. Whether your company handles large data files or only a few, you need a DMS that can allow you to:
Easily search files
Simplify workflows
Retrieve files
Archive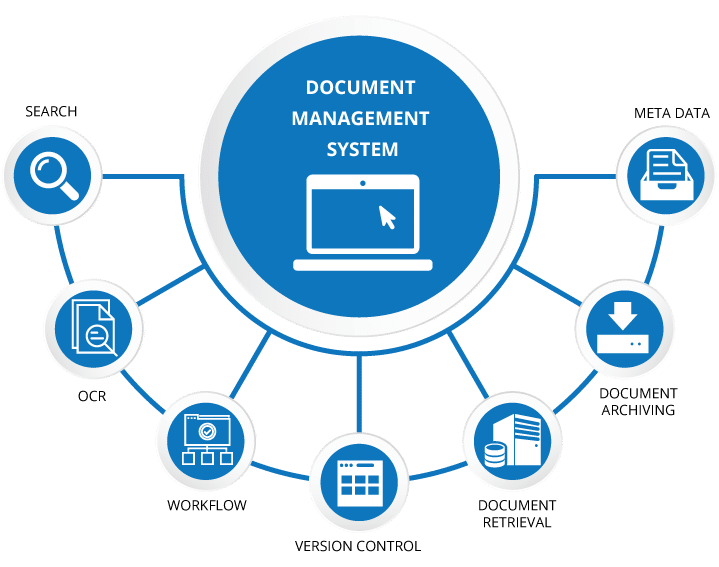 Your DMS should also work seamlessly with other systems and programs your company uses, like a headless content management system (CMS). It should also allow you to access various versions of each document.
5 Steps to Choosing a Document Management Software
Not every DMS is the same. Some are more complex than others to install, learn, and use. Others are expensive or require databases.
Selecting the best one for your organization requires understanding the needs of your business and those working for you. When choosing a document management software for your company, opt for a program that:
1. Includes Easy Installation
An issue with installation is the fourth most common computer problem people have. When an application or system software doesn't download properly (or at all), people lose confidence in that program.
The lack of hard drive space is the number one reason installation is an issue. Difficult installation instructions are another.
Make sure your DMS doesn't take up too much space on the hard drive and will install easily. All a user should have to do is download the setup file, run the program, and begin working.
2. Easy to Learn
Document security is already complex. You don't need a DMS that is difficult to learn. The right file management software will allow new users to understand how the program works without extensive training.
Your staff should immediately feel comfortable with the interface. The program should also offer a vast library of how-to videos for users of all levels.
3. Isn't Difficult to Use
Reluctance is one of the top reasons people don't want to implement new software. Even if the software is easy to learn, many users are hesitant to change. Yet, the easier it is to use, the sooner people will begin using your new file management software.
Find a software solution for document management that anyone can use at any age and skill level. Choose one that isn't cumbersome to use.
4. Is Easy on the Wallet
Many DMS will charge a monthly service fee, especially those that use a database. When selecting the right program for your document management, opt for one that you can pay for one time and not have a monthly or annual subscription fee.
Also, make sure that you know what you are getting with your DMS. Some less reputable software developers will sell you basic services that do not offer everything you need and will upcharge you for the software you need. 
Don't let them catch you with the old "bait and switch." Get your DMS from a trusted source that offers everything you need with a single, one-time fee.
5. Doesn't Require a Database
You have two options for storing files. You can keep them on your system in a regular Windows file (like My Documents) or store them in a database.
Databases are secure. However, a database works by storing your files and then requires you to jump through hoops to retrieve them.
Even highly technical individuals face challenges trying to retrieve files from a database. Sure, as long as an administrator grants access to the files to the person, they should have no issue, right? Wrong. The reason is that people aren't the only ones who need access to specific files. Programs also need access to documents. When your files are in a database, the database may not support the other programs you use.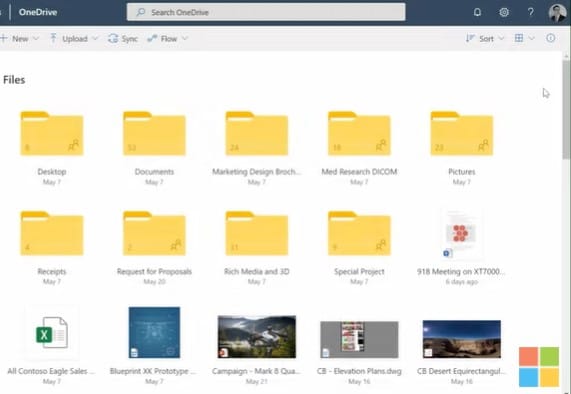 Programs that may be unsupported by a database can include:
DropBox
Google Drive
OneDrive
Some PDF readers
Certain CAD programs
Tax calculators
If the database does not explicitly support the program, you will have limited access to those files. A DMS that doesn't use a database, like FileCenter, allows you and the programs you use to retain full access to your files and documents because they work seamlessly together.
Retain Access to Your Files Without Sacrificing Security
Sure, when you don't have the added security that comes with storing your files in a database, it can seem like you are leaving yourself open for a cyber-attack. Rest assured, this is not true.
With FileCenter, you store your files for easy access right on your computer (or Cloud service of your choice). FileCenter works seamlessly with your existing system.
The best part is that you don't have to sacrifice security for convenience. Your Windows OS has its own set of mechanisms for securing files, and they are all quite effective.
At FileCenter, we know that your file security is a critical part of your business operations. We also know that file access matters, and that is why we developed our full-featured document management software.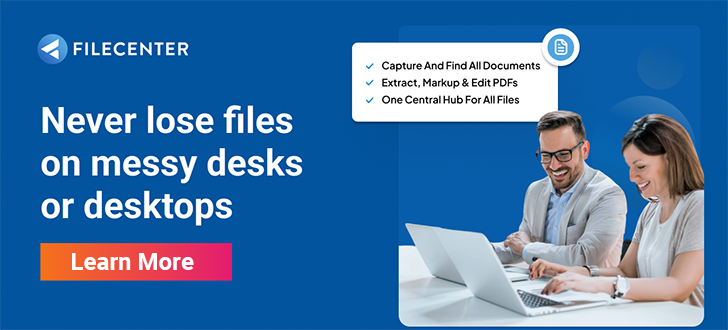 Interesting in learning more? Contact us today to discuss how we can help your business files can remain secure and easy to access.