5 Tips to Help you Search for Documents Faster
Shocking but unsurprising: the average office worker spends upwards of a quarter of their time simply looking for documents.
And that's just documents that are correctly filed—each misfiled document costs companies an average of $120 in labor just to find or recreate it.
If you're tired of searching for documents and paying your colleagues to do the same, these tips can help maximize your work time by minimizing your document management time. Search for your documents faster than ever with FileCenter.

Key Takeaways:
Document management software is faster and more efficient than Windows Explorer
Features like Boolean operators, metadata, and optical character recognition help you search for documents faster.
FileCenter has advanced management features to take your documentation to the next level.
Use Document Management Software
Windows File Explorer is notorious for its slow search times. You can take steps to speed up Windows search, such as restarting the Windows Search Service, restarting Windows Explorer, or restarting your entire computer, but the fundamental cause of slow search times is simply that indexing files take time.
The more files you have, the longer it takes to index them. You can manually select folders to include or exclude from the index, but this approach has two major issues: first, it requires manual maintenance to pick and choose which folders to index; and second, it's an "all-or-nothing" process—either a folder is included, or it's excluded.
 Document management software improves this process by creating smaller collections of folders that you can search more quickly without sorting through mountains upon mountains of irrelevant documents. For example, when you create a Cabinet or Drawer in FileCenter, you can search that specific location, which will query both network and hard drive directories, but irrelevant documents outside that bucket won't encumber it.
Additionally, document management software has tools that enable you to follow these other tips, such as metadata editing and optical character recognition.
Take Advantage of Boolean Searching
It, Us, Men, Her, Dog, Nope, Up…. These aren't just words, they're also movie titles from the last 15 years, but they sound long compared to movie titles like W, X, and 9.
While movies with unique titles like Zyzzyx Road are easy to search for, movies like this year's horror flick X are harder to find. Finding these harder titles is where Boolean searches can help.
Boolean searches use symbolic logical operators "and," "or," and "not" to either broaden or refine your search. For example, a search for the Zyzzyx genus of wasp would be littered with results for the movie Zyzzyx Road unless you use Boolean operators like "Zyzzyx NOT movie" or "Zyzzyx AND wasp."
While online search engines like Google are good at "reading between the lines," your computer needs all the help it can get, which is why Boolean searches are such an essential tool for quickly searching for documents.
FileCenter supports both Boolean searching and natural language searching. FileCenter also supports two other essential search features: fuzzy searching, which produces results even if you slightly misspell search terms (for example, if you search for "chose" you can also get results for "choke"), and stemming, which produces results that include other forms of search terms (for example, if you search for "chose" you can also get results for "chosen," "choose," and "choosy")

Insert Metadata
You've probably heard that you shouldn't judge a book by its cover, but without making some educated guesses, how would you know which books to read? While book covers don't usually give the whole picture of its contents, they provide essential information ABOUT the information in the book that can help readers know what they can expect to find inside.
The digital equivalent to this is metadata. Simply defined, metadata is "data about data"—it doesn't include the information in the document itself, but it describes what characteristics the information has. For example, metadata can tell users when a document was created, what file format it's in, who created the document, what software version created it, and what keywords are relevant to it.
Metadata includes both automated fields (such as time, date, and format) and manual fields (like keywords, title, and author). FileCenter helps users search for documents faster by automatically implementing metadata and allowing users to edit advanced metadata for each document.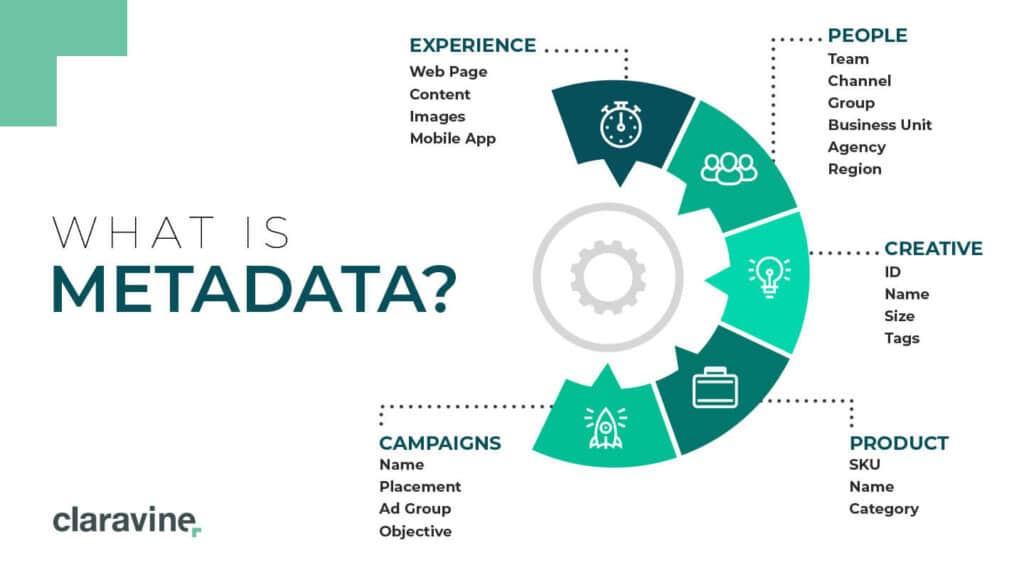 Process Documents with Optical Character Recognition
The human brain can recognize a character in about 1 centisecond, or 6,000 characters, every minute. While some readers claim to read 1,000 or 2,000 words per minute, average readers hover around 200 words per minute.
If a human can leisurely read 200 words in one minute, how long does it take a computer? The world's fastest supercomputer can perform 1.1 quintillion operations per second (that's 1,100,000,000,000,000,000 operations each second), which would leave human readers in the dust if not for one serious handicap: computers can't read.
To bridge this gap, computers use optical character recognition to "read" documents by analyzing the brightness of individual pixels to make educated guesses about what letters they represent. This process turns images that contain text into machine-readable text so that computers can search and index the contents of the document.
This ability is important for quickly searching for documents as it allows computers to search for documents based on their contents, not just their metadata. However, it has another significant benefit in that it allows users to actually edit the text of documents like PDFs and even scanned images—perfect for converting PDFs into PowerPoint presentations, editing contract templates, or digitizing printing forms.
Search for Documents Faster with FileCenter
Good document management software can help you search for documents faster, but the best document management software can do far more than that.
FileCenter contains features that range from optical character recognition and metadata editing to converting PDFs to Excel spreadsheets, securely sharing encrypted files, and automatically routing documents based on their contents.
Take advantage of FileCenter's advanced document management tools to search for documents faster so you can waste less time searching for documents and spend more time doing the things that matter to you.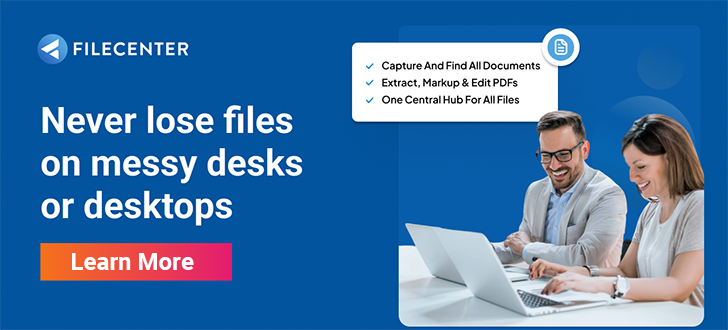 Schedule a demo or buy now to see how FileCenter can revolutionize your document management.