5 Best Document Scanners on the Market in 2023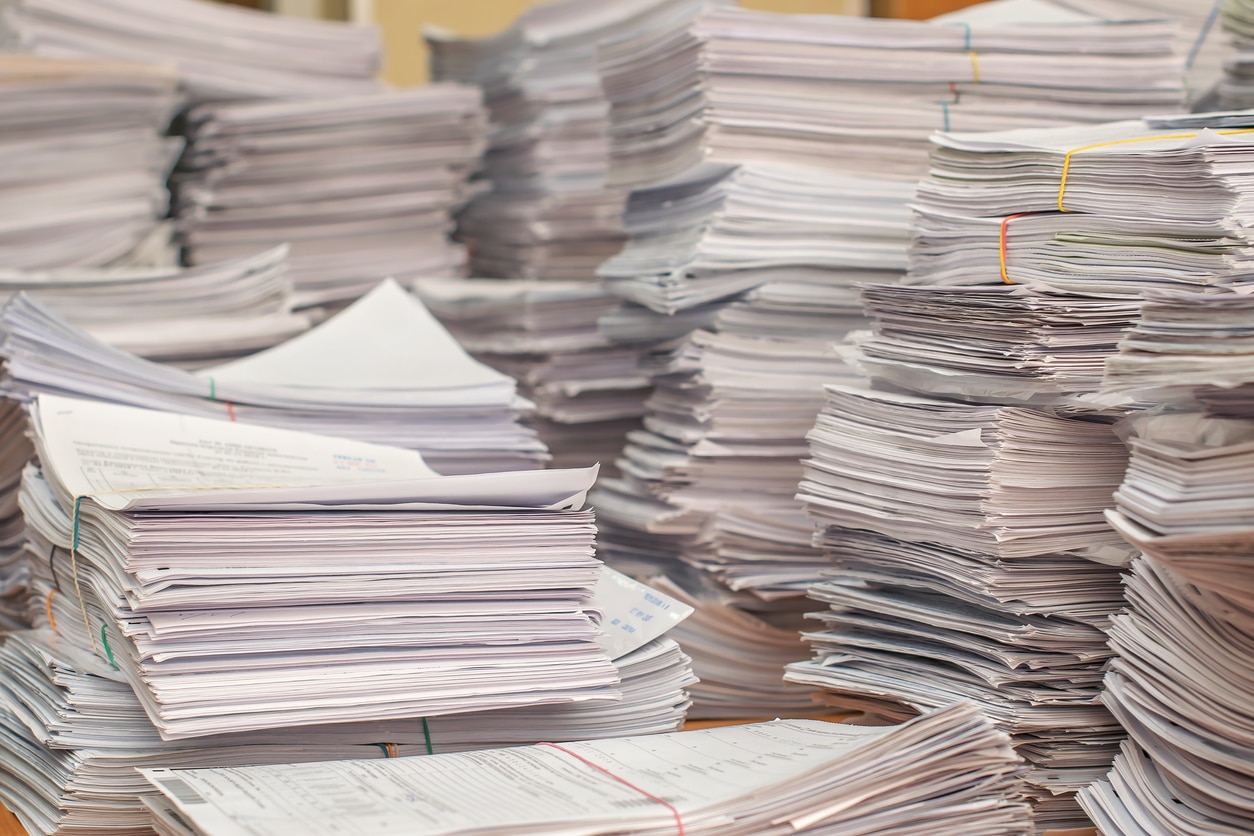 Since their invention over 100 years ago, document scanners have become standard office equipment. Document scanners are so ubiquitous today that the global market for document scanners is roughly the same size as the market for toasters.
Document scanners are everywhere you look, but anybody who's used one before will tell you that not all document scanners are the same. Document scanners are as different from each other as cars, laptops, or cell phones, and businesses should carefully research the pros and cons of their document scanners before making a purchase.
Key Takeaways:

Document scanners have different strengths and weaknesses that make them suitable for different uses.
Your budget and document volume will determine which scanner suits your needs.
FileCenter can help you take your document management to the next level.
What Makes a Document Scanner the Best?
Document scanners vary from free mobile apps that use your phone camera to specialty scanners that cost tens or even hundreds of thousands of dollars. Just like you wouldn't use a sledgehammer to repair a watch, you wouldn't use a ball peen hammer to tear down a wall—the tools you use should suit the job. So, what makes a document scanner suited to your needs?
Automatic sheet feeder. This is necessary for your document scanner because it increases speed and efficiency and reduces jams.
Quick. Document scanners come in a wide range of speeds, but your company should expect 25 pages or more per minute.
High-Resolution. One of the reasons document management software is so powerful is that it converts fragile, degradable physical documents into permanent digital records. Since these digital records are persistent, it's important to capture them in high-quality—at least 200 DPI.
Best Overall – Canon DR-M260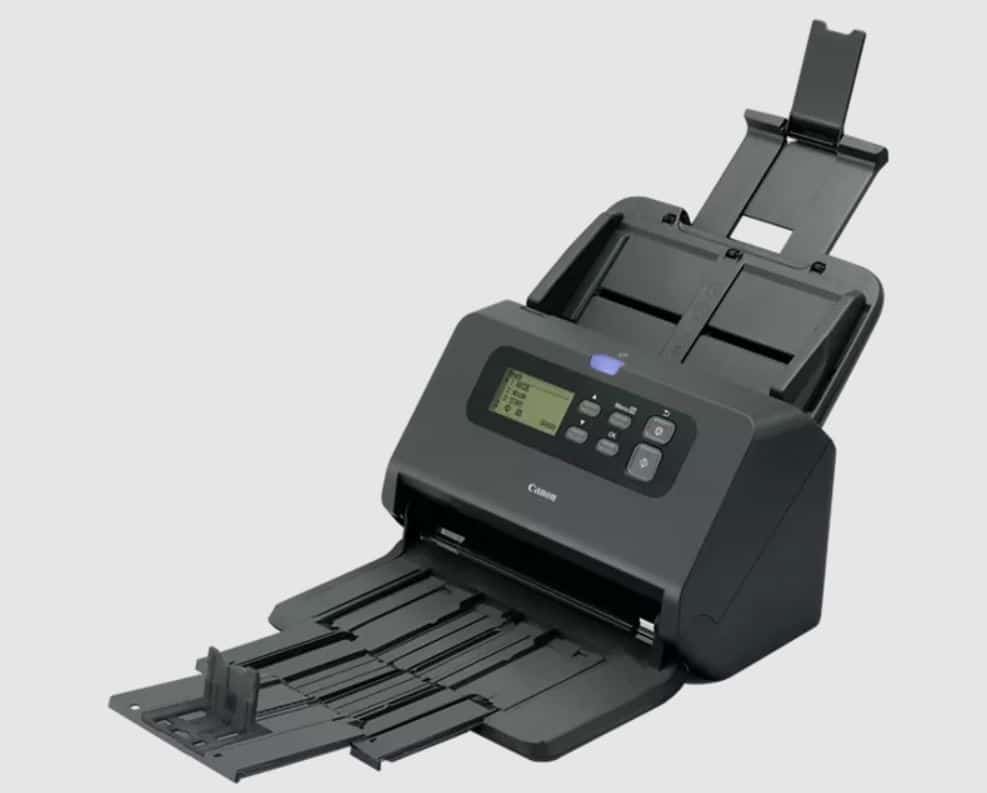 This versatile and reliable scanner can process a document in as little as one second. At 60 pages per minute in all color modes, you don't have to choose between quality and speed with this technological powerhouse.
The Canon DR-M260 can handle an assortment of documents ranging from thin, fragile documents to thick documents, including embossed plastic cards and passports. Backed by an EPEAT Gold environmental rating and a five-year warranty, this scanner is sustainable and durable.
It can achieve a 60-page-per-minute speed because of its built-in image processing CPU and USB 3.1 connectivity. This means it doesn't rely on your computer's processing power to maintain lightning-fast speeds.
Best Oversized Document Scanner – Epson DS-30000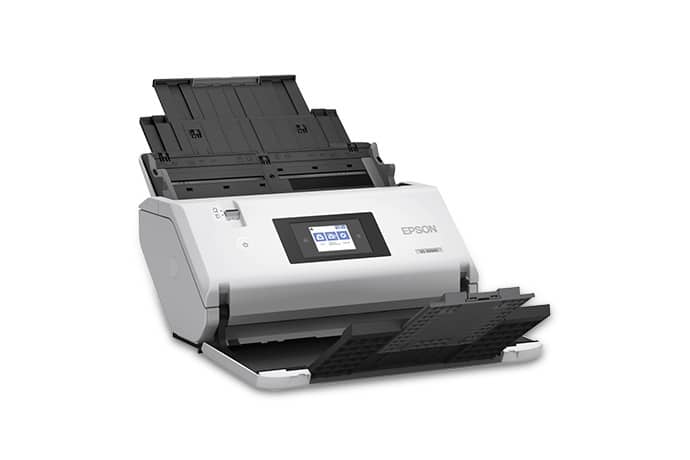 The standard piece of paper is 8.5×11 inches. Legal pads are 8.5×14. A3 pages are 11-3/4×16-1/2 inches. Tabloid sheets are 11×17 inches. Documents are not one-size-fits-all, so your document scanner shouldn't be either. If your business regularly uses oversized documents, the Epson DS-30000 might be the right tool for the job.
The Epson DS-30000 can handle documents of all sizes, up to 12×17 inches, and it does this at high volumes despite its relatively small footprint. Its document feeder can hold up to 120 sheets at once.
At 70 pages per minute and 300 DPI, this scanner is a titan in the office, capable of processing 30,000 documents a day.
As a specialized scanner, it's more expensive than some more generic use equipment, but with a large touchscreen interface and tens of thousands of high-speed, high-quality documents per day, the Epson DS-30000 is the right tool for the job.
Best Mobile Scanner – Canon P215II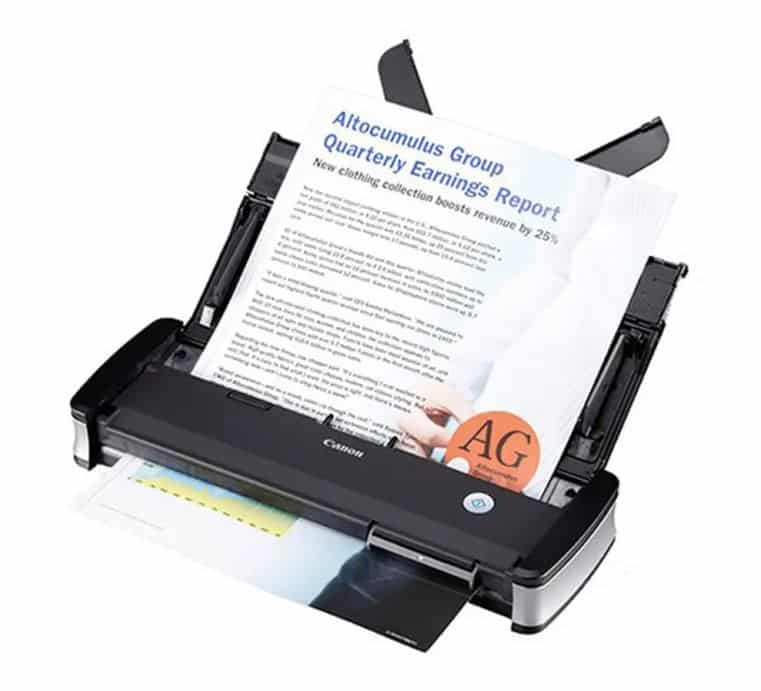 Just like documents come in many different shapes and sizes, so do business needs. Whether you are conducting business remotely, moving between locations, or even just moving from computer to computer, a mobile document scanner is an asset for flexible, portable scanning.
The Canon imageFORMULA P215II is slower than its less portable counterparts at 15 pages per minute, but at 600 DPI and 24-bit color, the P215II is not in the little leagues.
One of the biggest advantages of the Canon P215II is its plug-and-scan capabilities, making it usable from any computer without installing applications or drivers. The P215II draws power from a single USB connection to the destination computer, so you won't have to scramble for an outlet whenever you move to a new location.
The Canon P215II can't replace higher-volume stationary scanners, but it makes up for its slower speed with flexibility and functionality.
Best High-Volume Scanner – Visioneer Patriot H80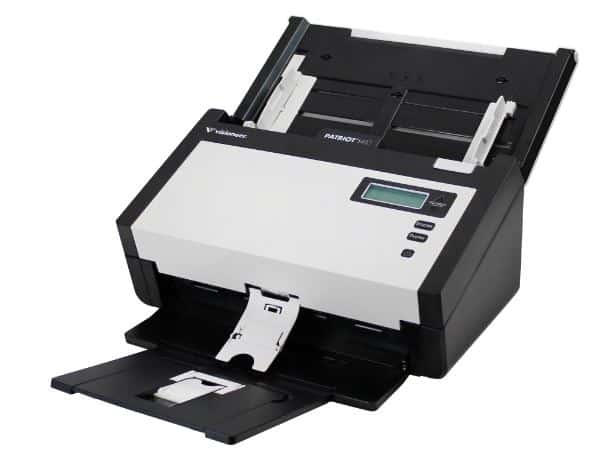 The Visioneer Patriot H80 is an industrial-strength document scanner capable of processing 22,000 images (11,000 documents front and back) per day.
Where the Visioneer Patriot H80 truly shines is in its processing power: it comes equipped with powerful OCR technology that scans up to 176 images (88 pages front and back) every minute while converting paper documents into machine-readable PDFs that include digital text.
The Visioneer Patriot H80 holds up to 120 mixed-size documents in its loading tray. It can remove side holes, scan documents as small as 4×4 inches, and shockingly accommodate documents as long as 236 inches (although it is limited to 9.5-inch width).
While it is more expensive than consumer scanners like the Fujitsu SnapScan S1300i, it earns its price tag with powerful features and stunning performance.
Shop for Visioneer Patriot H80
Best Budget Scanner – Fujitsu SnapScan iX1600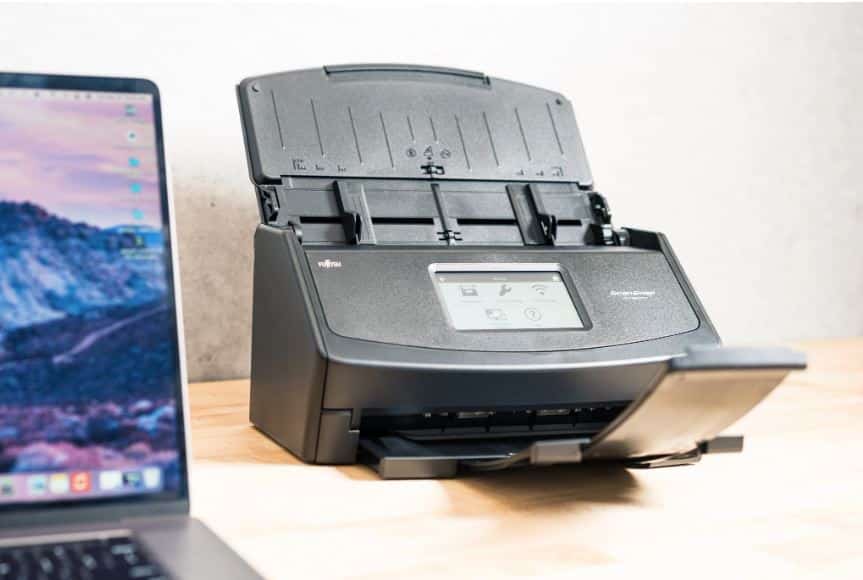 The saying goes that you can't have your cake and eat it too, but the Fujitsu SnapScan iX1600 sets out to give you the best of both worlds: high performance at a low cost.
The Fujitsu SnapScan iX1600 can process 67 pages per minute—impressive for any scanner but remarkable for its price point. It can handle a daily load of 6,000 documents or 120 complete loads of its 50-page document feeder.
Speed isn't the only thing important to your document scanning: the Fujitsu SnapScan iX1600 produces high resolution, true-to-color scans at 600 DPI.
While it doesn't come with the flexibility and added features of the other scanners on this list, the Fujitsu SnapScan iX1600 is a powerhouse at an affordable price point, perfect for small business.
Shop for Fujitsu SnapScan iX1600
Document Management Software
A great scanner is just the beginning of your document management process. To organize, analyze, and utilize your digital documents, you have to have a plan for success.
FileCenter is a powerful document management software packed with industry-leading tools that enable users to edit PDFs, convert documents, automatically route and append files, and much more.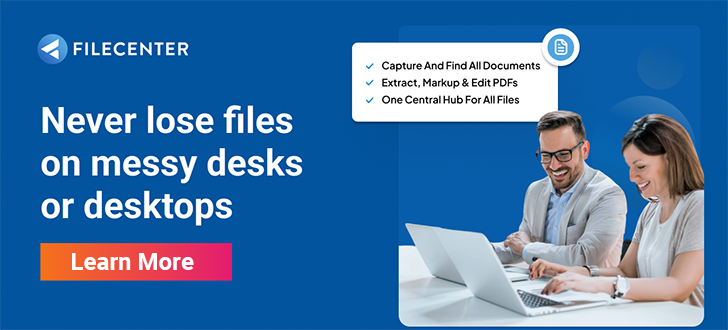 If you're ready to see how document management software can revolutionize your documentation process, download a free trial or schedule a demo to see how FileCenter can help.