The No-Nonsense Guide to Legal Document Management
Is your organization practicing proper legal document management? If not, you may be subjecting your firm to undue risk and affecting efficiency. It's essential to understand the basics of legal document management and how digital document management can make this task easier and more productive.
Key Takeaways:
Legal document management tracks and stores legal documents of all types
A legal document management system includes secure storage, records management, document search and retrieval, version control, and file sharing and collaboration tools
Moving to a digital legal document management system provides real-time access to important documents, offers automatic document linking and tracking, reduces paperwork, and improves collaboration
Understanding Legal Document Management
Did you know that 70-80% of typical business operations revolve around the data contained in contracts and other legal documents? Law firms and legal staff work with all types of legal documents every day, including contracts, licenses, notices, and reports. How these documents are created, stored, and managed will affect all aspects of your organization's operation.

With proper legal document management, all legal documents are securely stored to facilitate easy search and access. Documents-in-progress are easily shared for collaboration by authorized individuals. Edits and versions are accurately tracked. Nothing is lost, misplaced, or difficult to locate. When staff needs to access a document for whatever reason, it's easily found. Errors are minimized, and there are few, if any, bottlenecks in the process.
In short, legal document management incorporates all the functionality of a full-featured document management system (DMS) but with additional features necessary to the legal profession. While different from contract management, which manages the entire contract lifecycle, legal documents management is essential to law firms and legal departments within other businesses and organizations.
The following video details three of the many benefits of a legal document management system.
Key Features of a Law Firm Document Management System
A robust document management system for law firms and legal departments offers those features necessary to keep track of all types of legal documents from creation and collaboration through storage and retrieval. When considering a legal document management system, look for the following features and functions.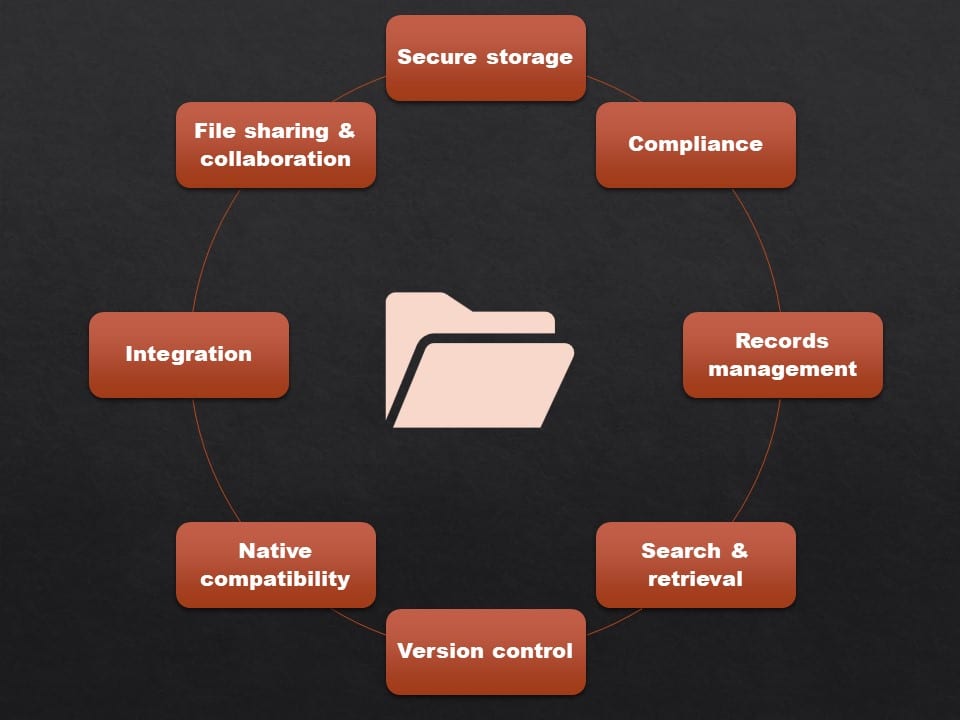 Secure Storage
All legal document management systems offer centralized storage of digital documents. This storage can be local (on-premises) or in the cloud. This storage should be secure with protections against unauthorized access.
Compliance with Industry Standards and Regulations
All document storage and access must comply with various industry and governmental standards and regulations, especially concerning data privacy. This matters whether storage is on-premises or in the cloud.
Document Search and Retrieval
An essential component of any legal document management system is the ability to easily find and retrieve both specific documents and data within and across documents. This can be accomplished by a logically organized file naming and folder organization system and/or robust keyword search functionality.
Version Control and Numbering
With legal documents especially, it's essential to save and track different versions of a document. This version control should include automatic document numbering.
Ability to Open Files in Their Native Formats
Legal documents come in all shapes and sizes, and file formats. A legal document management system needs to store documents of varying file types and be able to open those files in their native applications.
Integration with Other Systems and Tools
It's important that any legal document management system fully integrate with any other systems and tools your organization uses. That includes integrating with general office software and industry-specific platforms, including:
Microsoft Office
Microsoft Outlook
Slack
Salesforce and other CRM systems
Accounting software
File Sharing and Collaboration Tools
Finally, a robust legal document management system should include secure file sharing and other tools to facilitate group collaboration. Dozens of individuals often work on legal documents, some located remotely, and the system should safely and securely enable and enhance this activity.
Why Digital Legal Document Management Makes Sense
The best way to manage legal documents is digitally. A digital or electronic solution offers all the necessary features for efficient and effective legal document management.
Here are some of the key benefits offered by a digital legal document management system.
Real-Time Access to Documents and Data
According to the 2021 Ernst & Young Law Survey, 90% of professionals say they face challenges trying to locate contracts. This challenge is exacerbated by the fact that 49% of firms lack a defined process for storing these documents.
A digital legal document management system not only centralizes documents, but also makes those documents available instantly. Searching for a given document or information contained within a document involves typing in a keyword and then examining the search results in real-time. Instead of taking hours or days to search for a given paper document, locating a digital document takes just seconds.
Automatic Document Linking
When dealing with legal matters, multiple documents might be linked to a single case, client, or issue. A digital document management system automatically links related documents so that when you pull up one document, you get immediate access to other files that may be of interest.
Easier Document Sharing
In today's remote workforce, an increasing number of employees are working from home or other remote locations. These employees need real-time access to important documents, which a digital legal document management system can provide, especially if linked to Google Drive, OneDrive, or another cloud-based storage service. All your remote employees need is access to the Internet and secure authorization.
Improves Collaboration
Sharing documents remotely facilitate the collaboration necessary for many legal documents. Automatic document versioning ensures that all changes – whoever makes them – are accurately tracked.
Reduces Paperwork
Working with electronic documents dramatically reduces the amount of paperwork you have to deal with. That means lower administrative costs, less money spent on paper and printing, and less physical space necessary to store all that paper.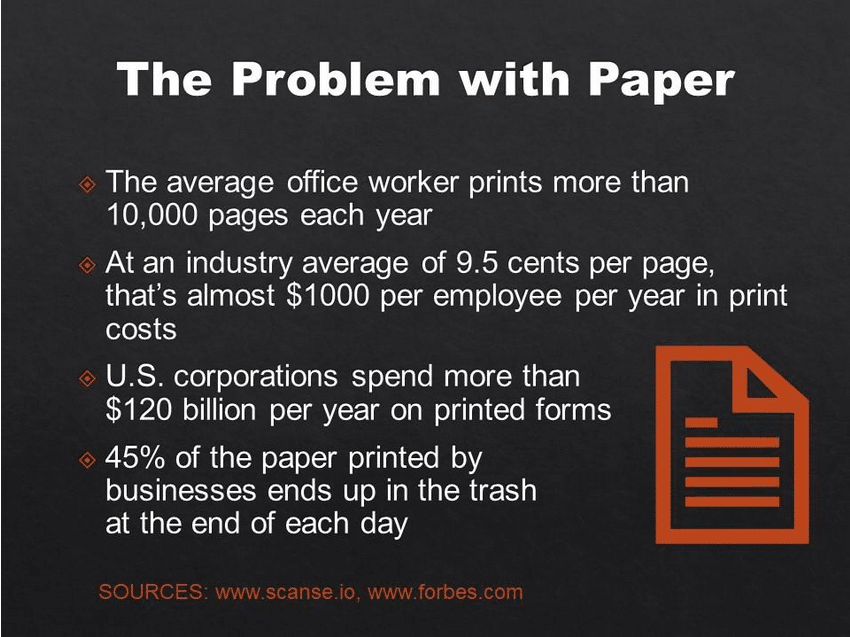 Ensures Stronger Compliance
A digital legal document management system includes all the necessary security and privacy safeguards to ensure that your firm complies with all applicable government and industry regulations. Any document use that falls outside of the compliance guidelines is prohibited.
Turn to FileCenter for Your Legal Document Management Needs
Whether you work for a law firm or in the legal department of a company or organization, turn to the document management experts at FileCenter for all your legal document management needs. Our document management system provides a one-stop solution for digitizing, managing, and sharing your legal files and documents. FileCenter works with all major cloud services for remote collaboration and includes the tools you need to manage all your legal documents properly.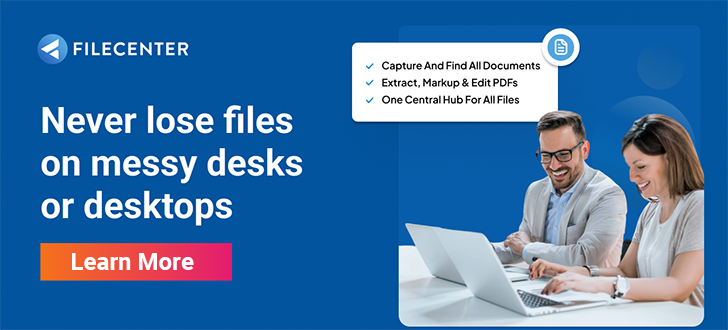 Contact FileCenter today to learn more about legal document management!