Identify the PDF Editor Features You Need with These 6 Questions
PDF files are popular. In fact, it's the third most popular file type after HTML and XHTML. PDF editor software is just as popular with almost every PC, Mac, or phone now able to create, view, and even merge PDFs easily. What started as a vision by John E. Warnock in the late 1980s is now way ahead of other file formats like JPEG, PNG, and GIF according to the latest figures from the Common Crawl database.
Even with its popularity, not having the right PDF editing software can frustrate even the most patient office workers. When you need to edit, combine, comment, or annotate PDF files during your workflows and you find one of these features isn't available in the editor you use, it negatively affects your productivity. If you then need to go searching for another editor, you'll need to double-check that you have all the features you need before making a decision. To assist with that search, we've collected the top questions you should answer when looking for a PDF editing software solution.
Key Takeaways:

PDF editor software should add new efficiencies to your office workflows without complicating the process.
The top features you need to look for include editing text, adding comments, annotating, and securing your PDF documents.
In some offices, the use of PDF editors that can create forms will help streamline capturing information from employees and customers alike.
PDF editing software should also be affordable to ensure you aren't increasing costs just to make small changes to business documents.
What to Ask When Looking for the Right PDF Editor
When looking for a PDF editor solution, there are a few things to keep in mind. Not all PDF editing software will work on any type of computer. If you're using a PC that runs Windows, you should always check that the PDF editing software isn't macOS or Linux only. Even the company that created the PDF file format has a clunky user interface (UI), and if you opt for the Pro edition, it's quite expensive for a solution that only allows you to create and edit PDFs.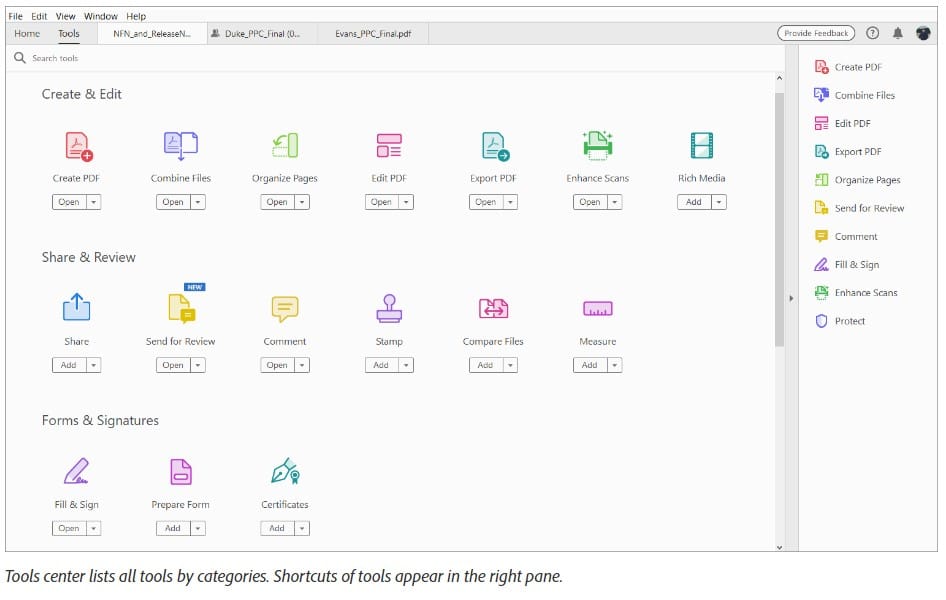 Some of the biggest drawbacks of Adobe's PDF editor are:
A haphazard UI layout that feels unfinished and unorganized
It's difficult to learn, and when you use some features rarely, you spend hours trying to find the right menu item again
As it works on Windows and macOS, it always feels different from the other word processing software you've become accustomed to
And as we've mentioned before, it's quite expensive for a dedicated PDF editor
So where does that leave you? Well, let's look at the top five questions to answer before you choose your PDF editing software. 
1. Are You Just Viewing or Editing PDF Files?
In the beginning, all PDF software was for viewing only. This was by design as the PDF file format created an unalterable copy of a document intended to share with others. PDF viewers allow you to open, view, and print PDFs on most printers. As more people started incorporating PDFs into their office workflows, there was a need to add more features to PDF viewers including adding additional pages or inserting comments into the document. The original author can then view the suggested changes and retain a copy of the comments provided by others.
The differences between a PDF editor and a viewer are:
Viewers will not allow you to edit text directly in the PDF but may allow you to add comments or annotations
Editors give you the ability (if the author allows) to edit text directly in the PDF file
Editors also let you add additional pages and combine PDF files into a single document
2. Will You Use Another Word Processor with Your PDF Editor?
Most offices use a word processor (and other software) to create their documents, presentations, drawings, or diagrams. If you're familiar with one suite of tools, you may not want to replace your current technology stack with a dedicated PDF editor. A PDF print driver can turn any document into a PDF directly from the software you are currently using.
The drawback here is if you want to make a change to the document, you need to go back to the original file and reprint it to update the PDF document. If you have a PDF editor, you can make any changes directly in the PDF file. 
That, however, comes with a caveat. The PDF format was never intended to be an editable format. Quite the opposite: it was intended to be an archival format which, consequently, implies that PDF documents should be unchangeable. That's the intent. Practical use, on the other hand, has raised demand for tools that can edit PDFs. As a result, many PDF editors now offer the ability to add text and images, with the most powerful PDF editors also allowing you to edit the text and images of the original PDF.
With that said, don't expect your PDF editor to be a word processor. It was never designed for that.
3. Do You Want to Create PDF Forms or Documents (or Both)?
PDF forms allow users to edit only certain elements in a document. These are ideal for documents like application forms, contracts, or HR records. PDF editing software could include the ability to create these forms, making it easy to guide anyone filling in the document to add the required information into the right fields.
You can also use features like the PDF Typewriter to fill out forms that don't have dedicated fields, but this may limit productivity for users who have to fill out multiple documents every day. When you choose your PDF editing software, consider how your workers and customers will be using these documents daily and if you'll need a PDF form creation feature included.
4. Will You Need to Highlight or Redact Sections of Documents?
Some of the most popular features for PDF editors are making annotations, adding comments, highlighting sections of text, or redacting private information from documents. If your teams need to collaborate on documents but still have a single author responsible for the contents, then a commenting tool is essential for a productive workflow.
Similarly, if you'll be sharing only certain information with a wider audience, you'll need the ability to redact certain sections of the document before you send it out. Any person who can access that document shouldn't be able to remove the redactions, but you can do this by printing a new PDF document with the redactions included before sending it to users.
5. Will You Need to Combine PDF Documents? Split Them Apart?
In busy professional offices, arguably the most highly-used feature isn't one that typically comes to mind when you think about what you need in a PDF editor. But once you discover this feature, it becomes invaluable. We're talking about the ability to combine PDFs.
Suppose you send out a PDF purchase order to a client or customer. You get a paper invoice in return. How do you correlate those two documents? Efficient offices scan the invoice to PDF and store it together with the purchase order. More efficient offices combine those PDFs into one document. The most efficient offices scan the extra page directly into the original PDF.
The ability to combine PDFs and add additional pages to a PDF isn't just handy, it's a best practice for offices which are striving for peak efficiency.
But it also works the other direction. Suppose you only need one page from the middle of a form you downloaded from the IRS? The best PDF editors will easily pull individual pages out of PDF files, or split PDFs up in any way you need.
6. How Secure Do Your PDFs Need to Be?
Finally, if you're collecting and capturing sensitive, personal information in PDFs and you need to limit access to the files, you'll want a PDF editor that allows you to password-protect the document. Some PDF editors will even encrypt the file with a password, making it impossible to see the contents if you don't have the decrypt key. If anyone does get into your network and extracts the documents, they won't be able to see any of the information without the password.
With all the concerns surrounding data privacy, having a secure, password-protected PDF is the best way to prevent the uncontrolled disclosure of information. Also consider things like e-signatures, automation, and cloud storage when choosing your PDF editing solution.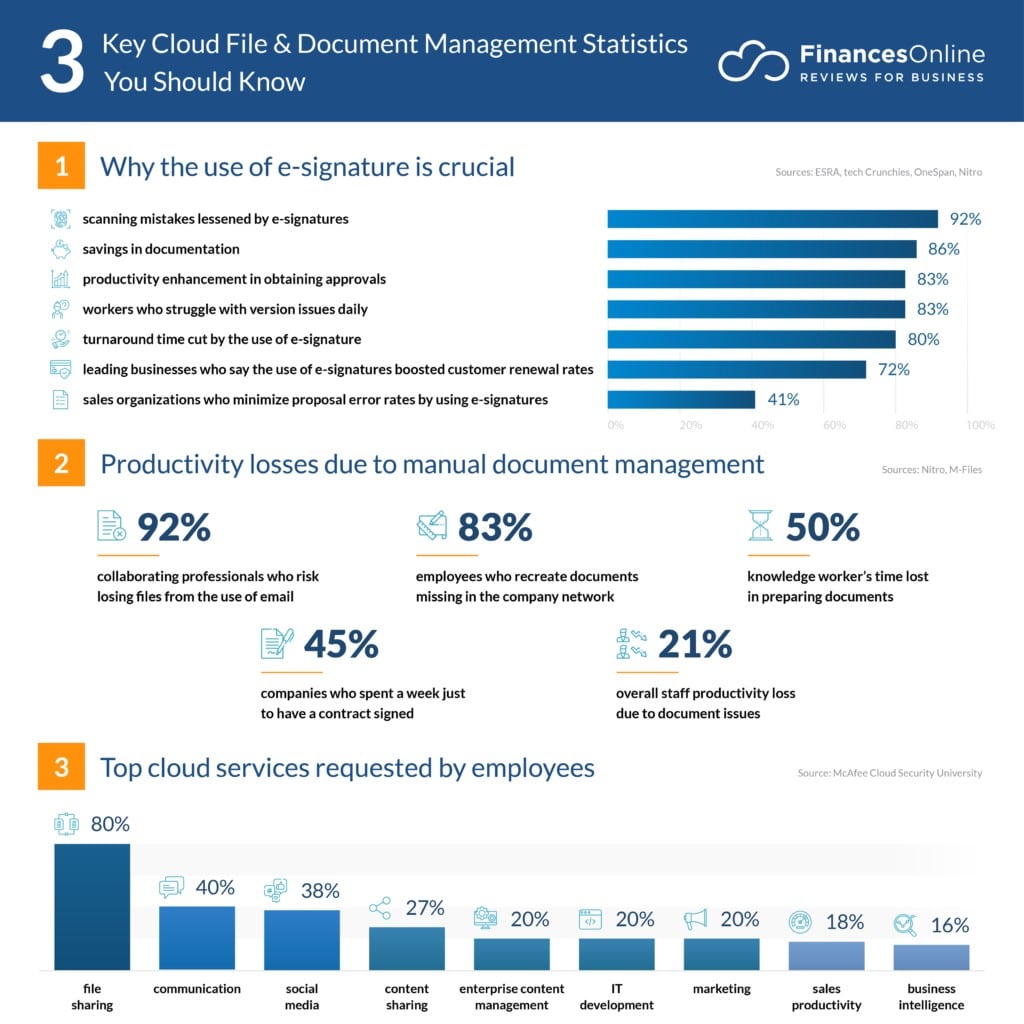 Maximize Office Productivity with FileCenter's PDF Editing Software
FileCenter has a PDF editor packed with the features you need to keep your office productive. You can edit, annotate, secure, and scan PDFs using our PDF editor software, which has a smart, intuitive UI that makes it easy to get started.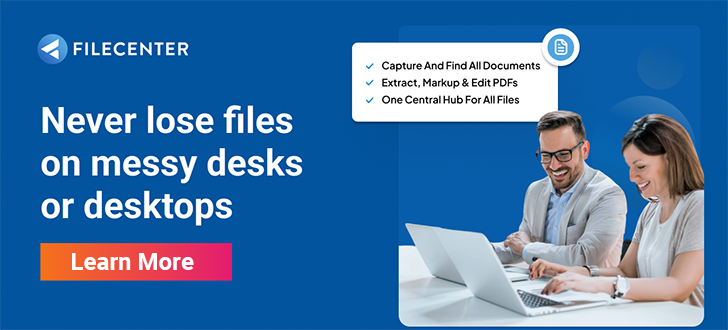 Download a free trial of our PDF editing software to optimize your office productivity.