How to Choose the Best Convert to PDF Software
Because they're both portable and securable, PDFs have become a standard file format for exchanging electronic documents and other digital content in modern businesses. Accessible on all devices – including mobile – and encryption enabled, PDFs provide a lot of utility and security that other filetypes do not. This guide will teach you what features to look for in convert to PDF software.
Key Takeaways:
As PDFs have become the standard document format for exchanging and publishing electronic documents, having capable and featured software for converting documents to PDFs is essential in the modern office.
PDF converters are available as online services and as features of document management software.
Depending on the volume of PDF conversions you need to do regularly – and other factors such as security – there are several relevant features you'll want to shop for in any online service or desktop software.
10 Essential Convert to PDF Software Features
Here are 10 essential features to shop for in a PDF converter.

1. Multiple Format Conversion Options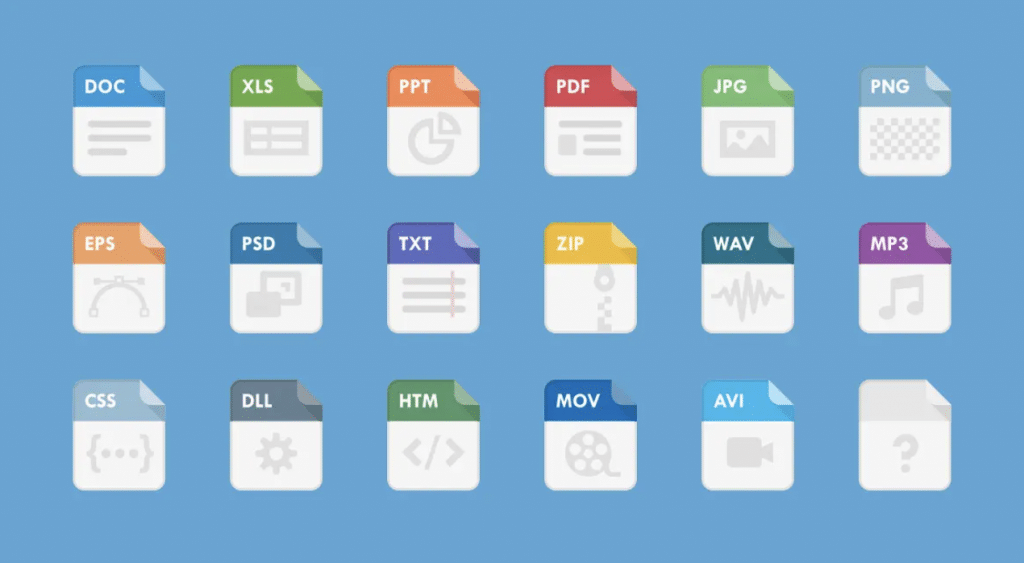 Your PDF conversion software should handle various formats and file types. These should at least include:
.DOCX
.JPG
.TXT
.HTML
.PPT
Additionally, your software should offer more than PDF conversion for different file types. You will also want to be able to perform other actions in the process like unlocking, rotating, and applying e-signatures.
2. Element and Layout Extraction
Depending on how you use converted files, a conversion software's capacity to extract elements and preserve layouts may be indispensable. Across the range of filetypes, you want your software to catch and preserve coded markup features. These should include:
Fonts
Margins
Headers, Paragraphs, and Line Spacing
Images
Charts
Figures and Tables
Hyperlinks
Review Features and Track Changes
Metadata
Converting Microsoft Word's.DOCX to PDFs frequently triggers element and layout loss in various software. The more common error types include:
PDF Template Errors: Conversion renders footers and headers outside the page's printable area.
Border Errors: Conversion alters the interpreted page size and cuts off borders.
Multiple Files: Conversion renders a single .DOCX as multiple files based on section breaks.
In most software, there are manual workarounds for these issues. However, if you convert .DOCX files in bulk, you'll want a converter that solves these common errors.
3. Processing Speed
PDF conversion software is available on and offline. While converters in both configurations will handle small files in just a few seconds, large conversions of highly formatted files can easily slow to minutes to hours. You can compress large files in online converters first to accelerate conversion somewhat. Otherwise, it depends entirely on the speed of your network connection. For reliably faster results, desktop software will have the edge in most cases.
4. Optical Character Recognition (OCR) Integration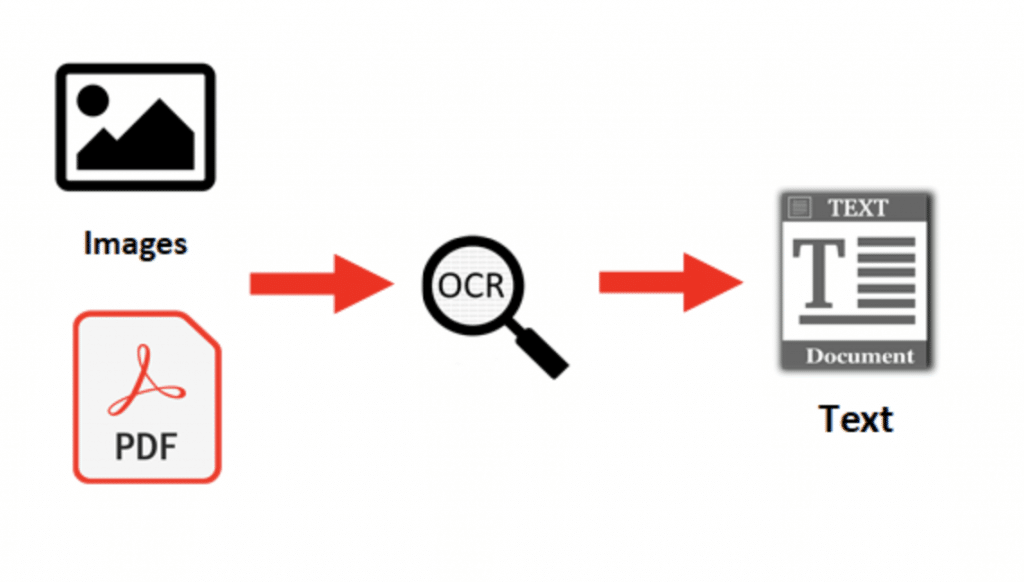 Optical character recognition (OCR) is an automation technology that interprets text and other document layout features in scanned images. OCR applies computer vision to image files and converts them to digital text files.
Optical Character Recognition: The basal form can convert typewritten characters one at a time.
Optical Word Recognition: Uses compiled dictionaries and can convert word-length character sets with spaces and formatting.
OCR-converted documents should export effortlessly to PDF on any suitable platform. If any significant quantity of the documents you need to convert are paper-based, OCR capacity is a must-have for PDF conversion software.
5. Multitasking and Cloud Drive Conversion
Good PDF conversion software should have the option to open multiple tabs and process multiple tasks simultaneously. Similarly, if you have to convert multiple files stored in a cloud drive, you'll want the option to select individual files or batches without uploading and downloading each before and after.
6. Device Monitoring
If you store certain document types as PDFs by default, you'll want to have the option of configuring document management software (DMS) to monitor scanning devices. When OCR recognizes the content type, it can convert to PDF automatically.
7. Requisite Security
If you opt for an online converter, you'll need to know the service provider's policy on storing and deleting uploaded server-side documents. Documents held server-side by the provider are no longer in your control and represent a potential leak risk. Service providers who automatically delete uploaded content after 24 hours and offer transport layer security (TLS) encryption guarantee the most risk mitigation.
If your organization handles sensitive documents with legal liabilities such as government documents, medical records, and contracts, having your own desktop software avoids the risks of uploading sensitive information and offers the highest degree of security and confidentiality.
8. Operating System Compatibility
Does your office exclusively use either Windows or Mac operating systems? Or do you have a mixed fleet of devices? Before purchasing any desktop PDF conversion software, make sure it is compatible with the operating system(s) you use. Alternatively, you can avoid this problem by using an online conversion service if this approach suits the rest of your needs.
9. Intuitive User-Friendly Interface
Most large offices need to accommodate employees with varying degrees of technical skill. If you have employees in multiple departments regularly doing PDF conversions in large quantities, a simple drag-and-drop interface with clearly indicated functions will ensure that things run smoothly.
10. Price
Some online conversion services are free with limitations. The providers usually charge a subscription fee to unlock unlimited use. Before subscribing to a service, check that the free version suits your needs. For desktop software, see if the company that makes it offers free demos or trial versions before making a purchase.
Built-in PDF Editing and Conversion with FileCenter
PDF has become the standard format for electronic documents. Your document management software (DMS) should offer all relevant PDF handling features such as creation, conversion, and editing. FileCenter provides a comprehensive PDF toolkit out-of-the-box and in a simple, user-friendly interface. With FileCenter, you can split documents, merge documents, and add or delete pages without toggling between applications.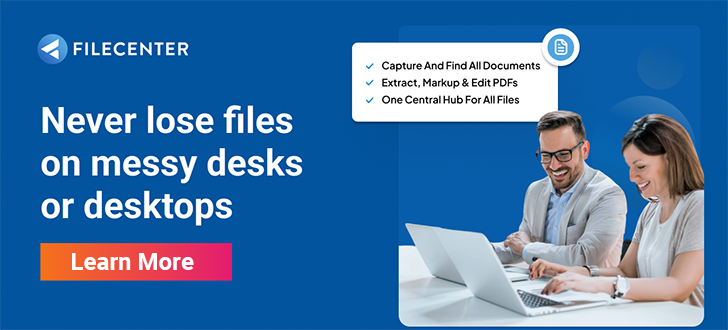 To download a free trial or schedule a demo, contact FileCenter today.