How to Compress PDF Files: 6 Tools and Techniques
Secure, customizable, and universally compatible—PDFs are the industry standard file format.
PDFs can be a few sentences of plain text or hundreds of pages of photos, animated gifs, and even videos, so compressing PDFs isn't a luxury. It's an essential part of conducting business. The good news for businesses is that many tools and techniques are available to compress PDFs so you can share them with colleagues, contractors, and customers.
Key Takeaways:

Although every PDF compression tool performs the same task, they use different algorithms and methods to accomplish it.
Online tools exist that allow you to compress your PDFs quickly and easily. However, they are fairly basic and have some inherent security risks.
PDF compression software is also easy to use, but since it exists on your computer, it doesn't require an internet connection, which is important for many businesses.
What's the Difference?
The wide variety of PDF compression tools on the market may have you asking, "what's the difference?"
The reality is that while every PDF compression tool performs a variation on the same task, they each use algorithms and methods that make them wildly different.
How would you write the number one quintillion? You could write "1,000,000,000,000,000,000," or you could write "1018". Both numbers represent the same value, so when it comes to storing those numbers, eliminating repetition is significantly more efficient. Compression algorithms do the same thing—reducing repetition to its smallest representation so you can store it on less disk space without losing information.
This process is incredibly technical and complicated, and there's no one "best" way to compress PDFs. Many different tools and techniques accomplish the same task using different methods.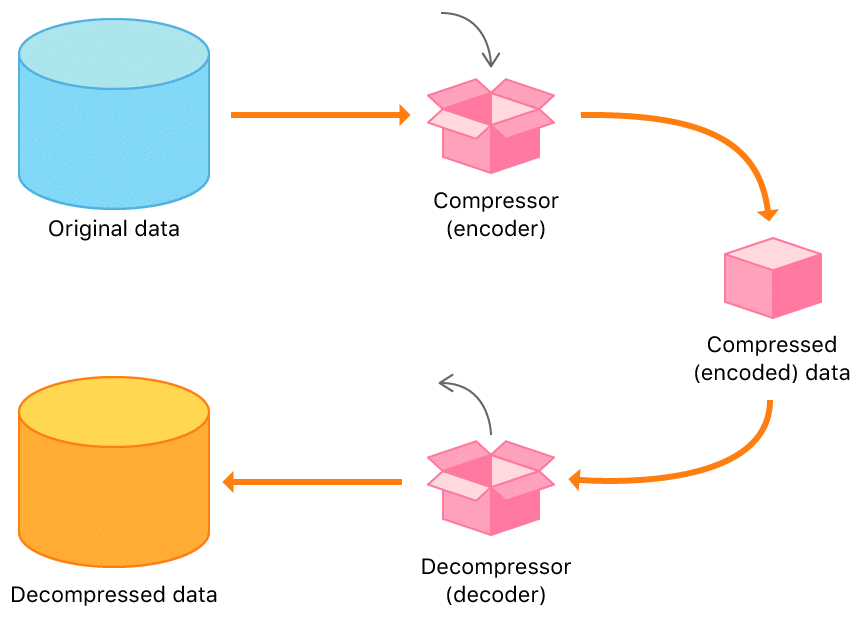 4 Online Tools and Techniques to Compress PDF Files
Online tools have both pros and cons. The benefit of an online tool is that you don't have to install any software on your computer. You can get a compressed PDF file version with minimal setup after a few minutes or seconds. The downside is that online tools typically have less robust features, so you tend to have less control over the result, and there's an inherent security risk because you are uploading your documents to an external server.
1. TinyWow
You can employ this multi-use online tool to compress PDF files, but it also has a variety of related features that include merging multiple PDFs into a single document, converting PowerPoint presentations to PDF, and—vitally—compressing PDF files.
TinyWow is free to use, but only stores documents for an hour, so you will need to download your compressed PDF from their site.
2. Smallpdf
This subscription-based PDF compression tool is free to use on their website and mobile app if you are processing two or fewer documents per day. However, their paid version includes digital seal protection, file storage, unlimited documents, and ad-free use. With more features than its free-to-use peers, Smallpdf is a powerful tool for individuals or small businesses, with flexible pricing plans for larger organizations.
3. Soda PDF
Like Smallpdf, Soda PDF has both an online and desktop version of its PDF compression software. Soda's free online PDF creator has features like password-protecting your PDF, converting web URLs to PDF documents, and—or course—compressing PDF files.
Soda PDF really shines in its paid version, unlocking tools like batch processing and e-sign capabilities. Soda PDF's desktop version is a paid subscription, but it could be worth the investment for businesses using their advanced features.
4. Adobe PDF Compressor
As the creators of the PDF file format, Adobe knows a thing or two about PDF compression. While their free online compressor is missing some of the features of Adobe Acrobat Pro, it retains the core of Adobe's capabilities by compressing documents without compromising the quality of text or images.
Adobe's free online PDF compressor has some limitations: it can only process documents up to 2Gb and automatically upload compressed PDFs to Adobe cloud storage. You'll have to pay for Adobe Acrobat Pro to access more advanced features like Optical Character Recognition, custom PPI settings, and other enhancements.
3 Software Tools and Techniques to Compress PDF Files
Online tools are convenient and simple—perfect for casual users—but you'll find more advanced and sophisticated tools in PDF conversion applications. Additionally, software compression isn't reliant on an internet connection, making it more suitable for businesses.
1. Zipping Files
This technique requires so little software that you most likely already have all the necessary tools installed on your desktop computer. In Windows, you can easily compress files by right-clicking the document or folder you'd like to compress, selecting "Send To" from the menu, and choosing "Compressed Folder."
In Mac, you will follow a similar process: right-click the folder you'd like to compress and select the "Compress [folder name]" option to compress your documents.
This simple method creates a compressed folder containing your PDF. While this technique isn't as effective as other software that's primarily focused on optimizing PDF compression, it's a good general technique for compressing all kinds of documents—what you lose in compression ratio and gain in ease of use.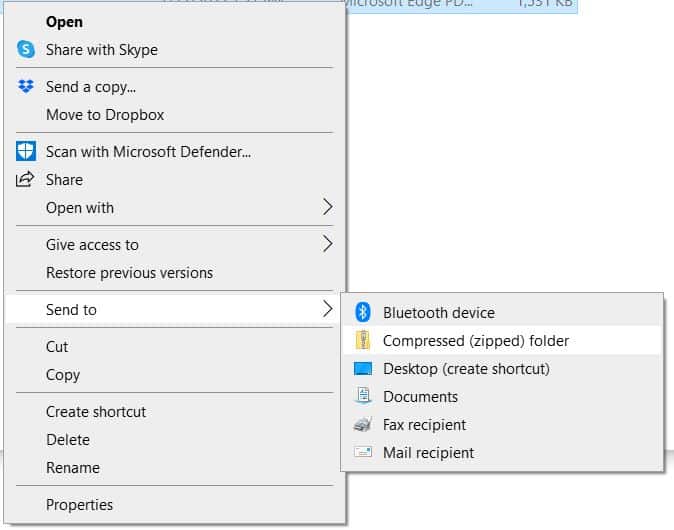 2. WinZip PDF Pro
As the most popular compression software, WinZip has earned its reputation as a file management utility. WinZip offers a variety of products ranging from WinZip Courier, which transfers large attachments between users, WinZip 27, which includes zip utility and productivity apps, but the best tool for PDF compression is WinZip PDF Pro.
Unlike some alternatives, WinZip PDF Pro is a one-time purchase and not a subscription model, and unsure users can download a free 7-day trial while they make up their minds.
3. 7-Zip
The software industry will eclipse well over half a trillion dollars by the end of 2022, but dutiful developers have created open-source alternatives like 7-Zip.
Open-source software is typically community made and provides free and open access to the software and underlying code. In other words, 7-Zip is a free alternative to compression software like WinZip. However, you get what you pay for: while 7-Zip boasts a 2-10% improved compression ratio over WinZip, it isn't optimized for many file formats and is generally more difficult to use.
FileCenter Document Management Software
Compressing PDFs is just one aspect of managing your documents. Rather than just compressing PDFs, FileCenter gives users the tools to convert scanned PDFs into editable Word documents, PowerPoint presentations, and Excel worksheets, to automatically route documents based on their contents, and to securely store and share documents with others.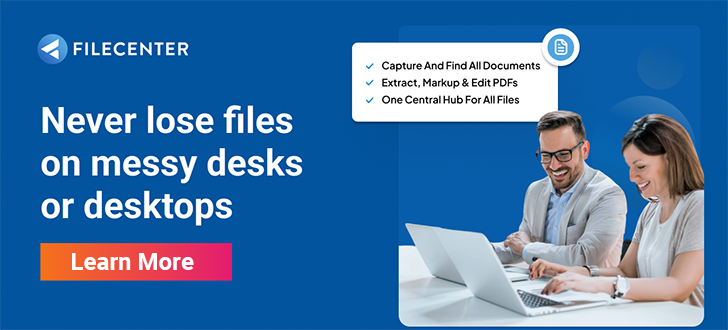 To see how FileCenter can revolutionize your document management, schedule a demo or download a free trial today.