Garnering the Best Performance from Your Employees
Every business owner, supervisor, and manager knows that an effective company does not simply happen. It takes the best efforts of everyone in the company. Managing employees is not an easy feat and learning how to do so can take some time. Here is a guide to help you manage your employees and run a successful business.

Simple Ways to Get the Best Performance from Your Employees
Assess Performance – Assessments and adjustments should come before and after changes are made. You want to look for your employee's strengths and weaknesses to determine where their skill set fits in your business. You may find that a secretary is highly skilled in graphic design, or that your customer service representative is a great creative thinker. So play to each employee's strengths. Just remember to always follow up after each adjustment to ensure their new roles are fitting them well.
Set the Right Goals – Setting goals is vital to any company, but remember that the "right" goals are realistic ones. When it comes to employees, these goals must also include an incentive such once they reach it. A reward is a motivation any employee can get behind.
Develop a Plan – Having a goal is all well and good but it will not be achieved if there is not a plan in place. Break down goals into a sequence of actions that build toward its achievement. The goal needs to come with a prospective end date. When making these plans, ask your employees if they feel it is a realistic strategy.
Supply the Necessary Resources – Whether it is having a larger support team (i.e. hiring more people) or simply having an organized office, supplying your employees with the right materials and support can do wonders to achieving your goals efficiently and on time.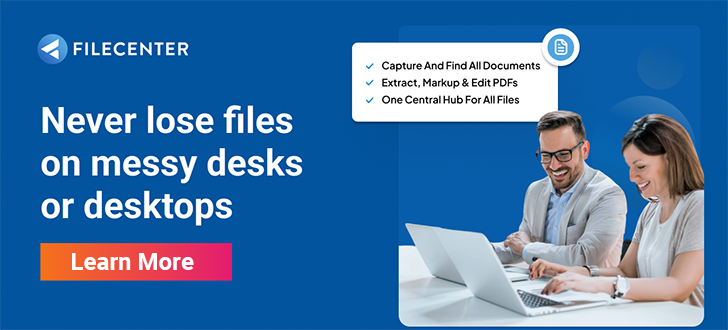 Paperless Office Software
Along with efficient employees, a business needs organization to enable its employees to achieve the goals of the company. Which is why going paperless will increase office productivity. At FileCenter DMS, we have perfected paperless software for businesses. For more information, visit us online to see how it can be beneficial to your company.