5 Automation Tools Every Business Needs in 2022
Every business today can benefit from deploying automation tools to streamline operations. The evolution of technology created a level playing field where small businesses can compete with large enterprises like never before. The use of automation tools continues to grow, with myriad solutions available that are easy to deploy, maintain, and scale according to your needs.
In 2021, the adoption of automation software exploded across organizations of every size. Finance, HR, payroll, IT, and engineering departments all benefit from technologies that eliminate mundane and repetitive tasks from daily workflows. While some automation tools serve a single department, other platforms connect these different systems to provide seamless execution across business functions and their data pipelines. For those organizations that want to operate at the highest possible efficiency, the automation tools below should form part of your technology stack in 2022.
Key Takeaways:

Business automation tools help your teams to get more done every work day
With the right tools, you can get started with automation today and regain control over your business information
Document management, PDF search, and intelligent file organization with client portals enable you to create the basis for successful automation in the future
What Business Automation Tools Do You Need in 2022
Selecting the automation tools for your business depends on where you experience the biggest inefficiencies. Manual processes don't just take up time. They also require human resources to execute and may be prone to errors. Businesses that want to start down the road towards automation often look for tools that enable the fast and efficient processing of business records and documents for easier capture, storage, and retrieval.
Once you automate your document management processes, you can integrate additional tools to connect departments, create a single source of truth, and guide workflow execution throughout the business. The five tools below can help you go from very little or no automation to an integrated set of solutions that enable your resources to do more in less time and without error.
1. Document Capturing, Storage, and Search Automation
Most business interactions still rely on processing physical documents such as contracts, invoices, and receipts. It becomes difficult to scale operations and get through your daily workload without automation tools to assist with these processes. An automation solution like FileCenter eliminates the need for manually processing and routing documents from various file types, including PDFs and JPGs. You can convert files to PDFs in batch mode and run Optical Character Recognition (OCR) to make your documents searchable while automatically routing the document to the right digital storage cabinet using predefined rules.
FileCenter has a range of automation solutions available, including:
FileCenter DMS – A comprehensive set of tools that help automate your scanning, organization, and editing of your documents
FileCenter Receipts – Helps you to automate your receipt capture, expense tracking, and reimbursement reporting
FileCenter Automate – This allows you to automate your OCR scanning, routing, and organization of documents for easy search and retrieval
The use cases for all these automation tools vary as much as your business operations. You can easily deploy the features you need to streamline all your paper and document-related workflows. Check out this video below to learn more about FileCenter's core capabilities.
2. Document Intake and Client Onboarding
Customers want improved experiences when interacting with your organization. To exchange documents via email is no longer acceptable when you want to attract and retain new customers. By creating a document intake and client onboarding portal, you can automatically capture key information and exchange documents professionally from a single, secure location. The benefits of using a client portal are:
Improved security when exchanging sensitive information with vendors, customers, employees, and between business units
Sharing files with groups or individuals with a branded web portal for all your business processes
Use emails for notifications instead of an exchange mechanism where information may become lost or accessible by unauthorized users
Integration with FileCenter to automate the entire document intake, organization, scanning, and searching processes
With a client portal and automated document management solution, your business can ensure all your critical business information remains secure but accessible to the people who need them most. You can quickly establish control over your document processes throughout the different business stages of your daily workflows.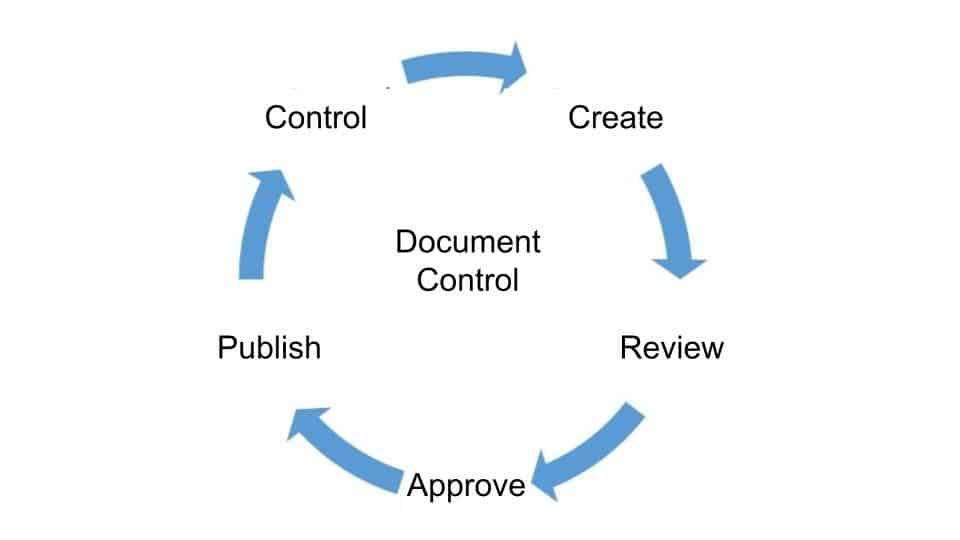 3. Marketing and Social Media Automation
Reaching new customers is easier today than ever before, but it can take a lot of effort to manually prepare and share marketing collateral across all digital channels. For businesses that want to grow and scale operations, marketing automation tools help to qualify leads, track conversions and maintain a consistent brand identity for all your campaigns. From email marketing solutions to scheduling and publishing on your social media channels, to succeed in 2022 will require some form of marketing automation. You can find a list of the best marketing automation tools in this article.
4. Document Proofing Automation Tools
Your marketing collateral and business documents are often the primary means of interacting and communicating with customers. If these documents and posts contain errors, they will reflect badly on your brand and may scare off potential customers from engaging with your company. Automated proofing tools like Grammarly will show you where you are making errors in your blogs, documents, emails, and social media posts. With automation tools that proofread your content for you, you can publish with confidence and save your employees valuable time.
5. Cross-App Automation Software
While most of the above automation tools focus on solving specific business challenges, you may want to connect your line of business (LOB) applications and exchange data automatically between systems. By automating the data exchanges between tools, you can eliminate errors while creating pipelines where each record feeds into the preferred application used in a specific department. Zapier provides basic automation by integrating your apps for improved work execution and data fidelity. When you add these capabilities to an analytics engine, you can start extracting valuable insights into your business and start making data-driven decisions about your future strategies.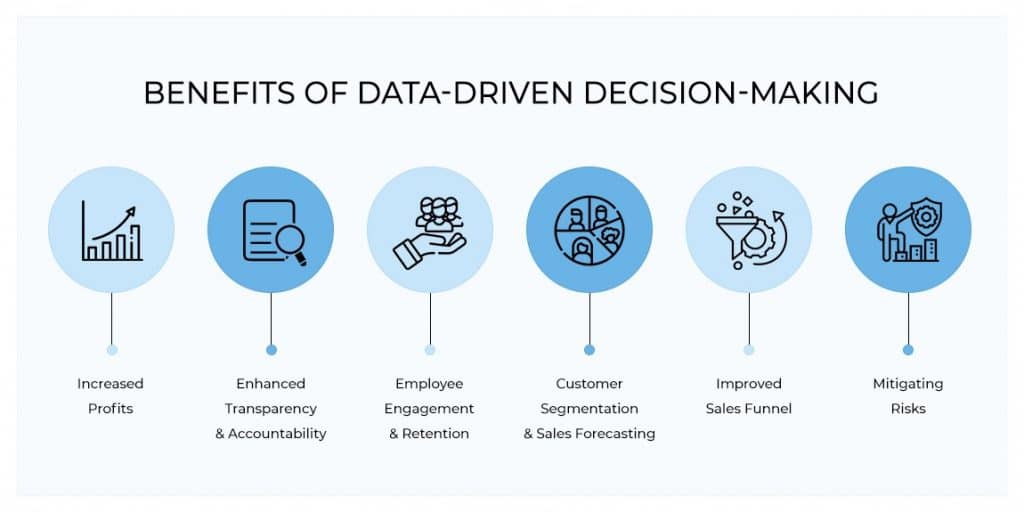 Gain New Business Efficiencies with Automation Tools from FileCenter
For businesses that need to start down the automation path, gaining control over all your documents, files, and content is the best option. FileCenter is the most affordable automation solution to help you quickly structure, organize, store, and search all of your business documents. With an easy-to-use interface and additional integrations to your regular business applications, you can start your automation journey today with FileCenter's range of automation tools.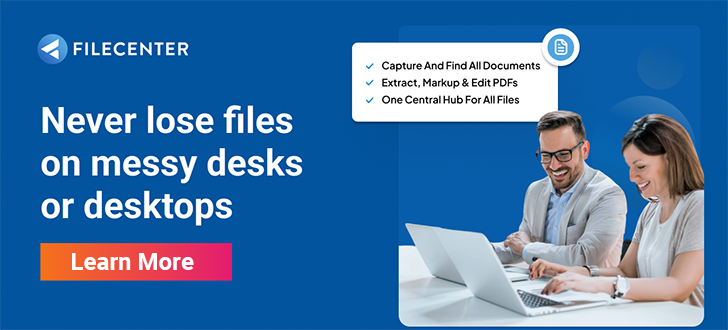 To see what FileCenter's automation tools can do for you, download a free trial here.