3 Big Benefits of Going Paperless for Small Businesses
If you are the owner of a small business, it may seem like an unachievable task to take your office paperless. You may think that it is easy just to manage the paper files you do have. When you really look at it though, going paperless is the route you really want to move towards. Reducing the amount of paper in your business will increase your efficiency as well as reduce the costs to your bottom line. I have even worked with some firms on implementing a document management solution into their practice to increase the value of their practice prior to selling it. Below are three big benefits for taking your small business paperless: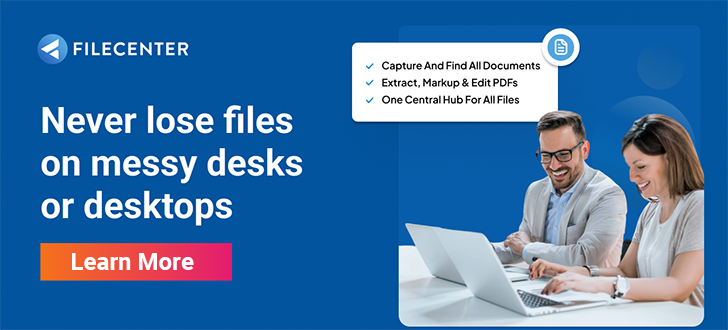 Accessibility and Productivity
By converting your documents to digital format, you will make your files easily accessible. Your files can be a simple search and a click away. This eliminates the 1-2 hours that each employee on average spends looking for files in the file room and allows them to participate in revenue generating activities.Have you ever gone to your city offices and requested a copy of a file? Cities keep everything and because of the Freedom of Information Act, must provide a copy if one of their citizens requests it. I once worked with a city in Illinois that had a citizen request a copy of some plans for a deck their neighbor built. The city employee spent 80 hours looking for the file, and the person that requested the file never came back to get the plans. If they had access to a document management system, they could have had that document within a matter of minutes.
Reducing or Eliminating Administrative Costs
One of the goals of running my business is to keep my expenses to a minimum and maximize the amount of money that comes into my business. I am sure that you would agree that is the case for the majority of small businesses today. The average organization will make 19 copies of each document and then spends $20 in labor to file each document. That is just the filing of the document. On average an organization spends $120 in labor searching for a document. Not to mention the cost just to maintain a file cabinet being around $2,100 each year.
Protect Your Documents
What would happen to your small business if you had a major data loss? A tornado rips through your office building, or an electrical fire sparks and burns your office to the ground. Statistics show that 70% of businesses would fail within three weeks if they suffered a major loss of their data, including paper files. Storing your files electronically allows for your files to be backed up locally or even remotely, which would protect you from data loss.
By choosing to go paperless, you will be able to capture, manage and protect your documents all while reducing the costs to operate your business.