What is File Management Software?
How much do you know about file management software? Yes, it's software that helps you manage your computer files, but it's also a lot more than that. Read on to learn more about file management software – what it is, how it works, and why your organization needs it.
Key Takeaways:
File management software efficiently manages your company's computer files and folders
File management software batch scans paper documents into electronic format
File management software provides enhanced security and customizable user access
File management software provides easier searching – which means less wasted time and fewer lost files
File management software works with files stored on your network and in the cloud
Understanding File Management Software
Have you ever wasted time searching for a specific file? The answer to that question is an invariable "yes," which illustrates the need for a more efficient file management system.

As technology marches on, most organizations store most, or all, of their documents electronically in computer files. Storing data electronically has many advantages, from increased security to ease of search and retrieval. Because of this, physical documents are fast becoming a thing of the past.
Because you rely on this digital data to operate your business both on a day-to-day and long-term basis, it's essential to be able to efficiently and effectively manage those files. The best way to do this is with dedicated file management software. File management software's sole function is to manage and protect all of your critical files. With the right file management software – sometimes called document management software – you can boost your company's performance and gain ROI.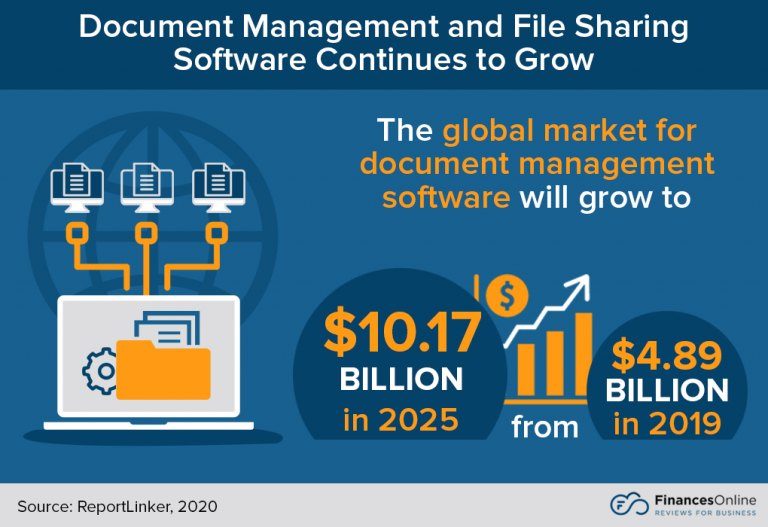 What Does File Management Software Do?
You can do many things to more efficiently manage your organization's computer files, from better organization and logical file naming to regularly backing up all your critical data. However, the most critical thing you can do is invest in file management software, such as FileCenter DMS. 
File management software works by moving all your documents into the digital space. Existing computer files are easily integrated into the new system, and older paper documents are batch scanned into electronic format.
Once all your files are digital, they can be more efficiently stored and organized within the file management system. Here are some of the key functions provided by file management software:
Batch scans paper documents into organized computer files
Logically names files based on their contents
Organizes files into easy-to-understand folders
Provides easy searching for specific files or file contents
Enables document sharing over your network or via the cloud
Powerful administration of folder layouts, file sharing, file access, and more
Provides robust reporting on file usage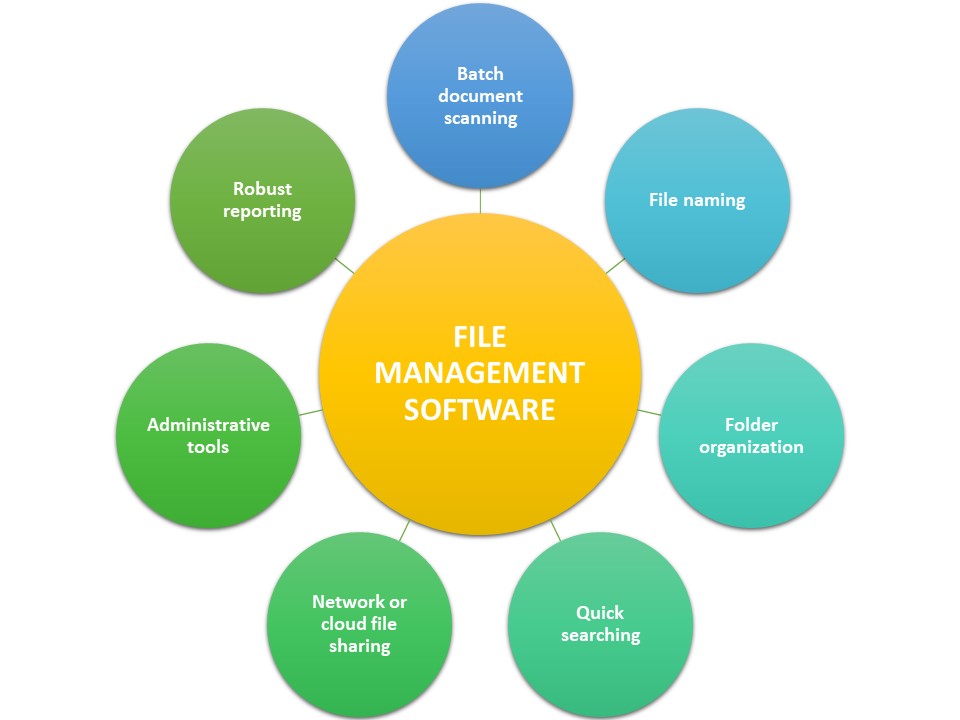 In short, file management software does everything Windows File Explorer does and a lot more – and a lot better. It's the best way to manage all the files in your organization.
Benefits of Using File Management Software
Poor file management isn't just annoying. It can cost your organization both time and money. According to a report by Wakefield Research, 81% of office workers can't find important documents when their bosses ask for them. Other research shows that the average company misfiles 3% of its documents and completely loses 7.5% of them.
While you can use the file management system built into your Windows and Mac computers to organize files, name folders, and perform other basic operations, this option typically does not provide users with all of the necessary tools they need to do their jobs more effectively. To improve the organization and accessibility of important business data, your company needs to invest in file management software.
Your company can realize numerous benefits from using dedicated file management software. Here are ten of the most important.
No More Paper Storage
It should go without saying that moving all your paper files into electronic files obviates the need for physical storage. This frees up valuable office space and makes document archiving and searching that much easier.
Seamless Integration with Existing Solutions
Most file management software seamlessly integrates with your existing programs and storage solutions. You don't need to abandon what's currently working for you.
Works with All File Types
Your file management solution must work with all the different types of files used throughout your organization. FileCenter and similar programs are fully compatible with all file types.
Quick Recovery of Deleted Files
Traditional network drives lack a recycle bin for deleted files. File management solutions provide their own recycle bin that stores copies of all deleted network files. This enables quick and easy recovery of accidentally deleted files.
Improved Data Security
A dedicated file management program, outside your operating system's file management functions, ensures robust protection for your valuable files. Powerful user access tools ensure that only authorized users access sensitive files. If users don't need access to a file, they don't get it.
Easier Searching
File management software includes robust search capabilities. This makes it easy to search for and find files based on keywords or filenames.
Less Wasted Time
Because file management software efficiently organizes important files, users spend less time looking for specific files and folders. With file management software, employees spend more time working and less time searching.
Fewer Lost Files
Another benefit of file management software is that files no longer go "missing." Instead of searching for hours and eventually giving up, users are able to locate any document, no matter how old or obscure, in seconds. Lost files are a thing of the past.
Personalized File Access
With file management software, each user in your system gains individual access to the business-related files they need. This leads to greater efficiency – and, because unauthorized users don't get universal access, increased security.
Optional Cloud Access
Many file management systems, including FileCenter, offer the option of storing your documents on-premises or in the cloud. FileCenter, as an example, works seamlessly with files stored in DropBox, Google Drive, Microsoft OneDrive, Sharepoint, and other cloud storage services, so that remote employees can access their files from wherever they're working.
Turn to FileCenter for All Your File Management Software Needs
When you want to improve your organization's file management, turn to FileCenter. Our FileCenter DMS file management software will help you turn your stacks of paper documents into digital files and then name and organize those files for easy searching and secure storage. FileCenter DMS is easy to install and use and doesn't require costly monthly subscriptions. It's also compatible with all cloud services, so you can continue to store your data where you deem best.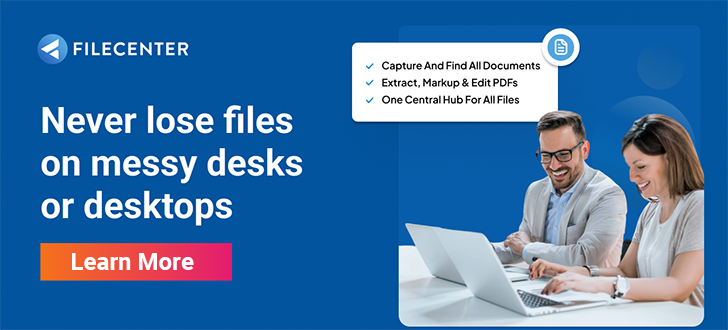 Contact FileCenter today to learn more about how a file management system can benefit your organization!