The Best Scan to PDF Software for Business
As the business world continues its digital migration, PDFs are more essential now than ever. Scan to PDF software turns traditional paper documents into digital PDFs that can be edited, sorted, converted, and stored digitally, but only if your business has the right scan to PDF software.
On its surface, scan to PDF software is straightforward, but turning the physical document into a PDF is only part of the journey. The wrong PDF scanning software can make more work for your users. The right software should make your job easier, not harder.
In this article, learn the essential features your scan to PDF software should have and find the best software to accomplish these tasks.

Key Takeaways:
PDF scanning software can include many features that improve your productivity.
Full-featured scan to PDF software frequently comes with a large price tag.
FileCenter is the best scan to PDF software available at the best price.
OCR for PDF Scanning Software
While PDFs are commonplace, there is more than one type of PDF. Part of the reason PDFs are so useful is that they can include text, images, and a combination of the two. When a document scanner processes a piece of physical paperwork, it essentially takes a picture of the document to convert to a PDF.
This picture of the document is useful because you can store and access it digitally, but you can't index or edit it the way you could a text document.
OCR, or Optical Character Recognition, is software that "reads" images of text and converts them into machine-readable digital text. This allows you to edit, sort, and convert PDFs to other file formats.
Scan to PDF software that doesn't include OCR technology can potentially create additional work for you and your users because it only saves images of text instead of the text itself.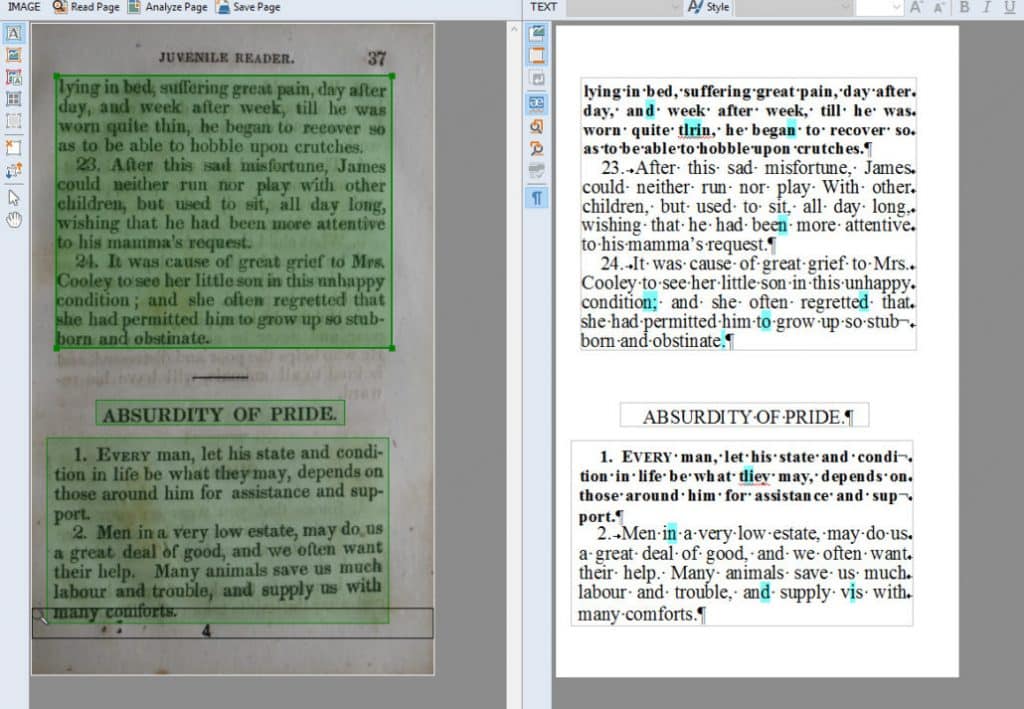 Appending Pages
Without the right scan to PDF software, adding additional pages to a PDF document is a tedious, time-consuming process. With the wrong software, the only way to append pages to PDFs is to manually scan and insert pages one at a time.
Not only is this process frustrating and wasteful, but it is also prone to human error as adding an incorrect page, adding pages out of order, or skipping a page depends completely on a human user adding pages one at a time. Good PDF scanning software should allow users to append additional pages to a PDF from the source itself, rather than requiring an additional process to add pages after the fact.
PDF Editing
Businesses use PDFs because of their versatility and compatibility, but frequently, business users treat PDFs as if they cannot change them.
You don't have to choose between functionality and flexibility with the right scan to PDF software. Your PDF scanning software should allow you to edit PDFs, whether text-or-image-based. FileCenter allows users to add text fields, highlight existing text, and even edit the text using OCR.
PDF scanning software that doesn't include PDF editing capabilities is shortsighted because the PDFs you scan won't always be infallible or future-proof. It's important to be able to make changes to your PDFs at any point in your documentation process so that you can modify your PDFs to suit your business needs, correct mistakes, and make your documents more flexible.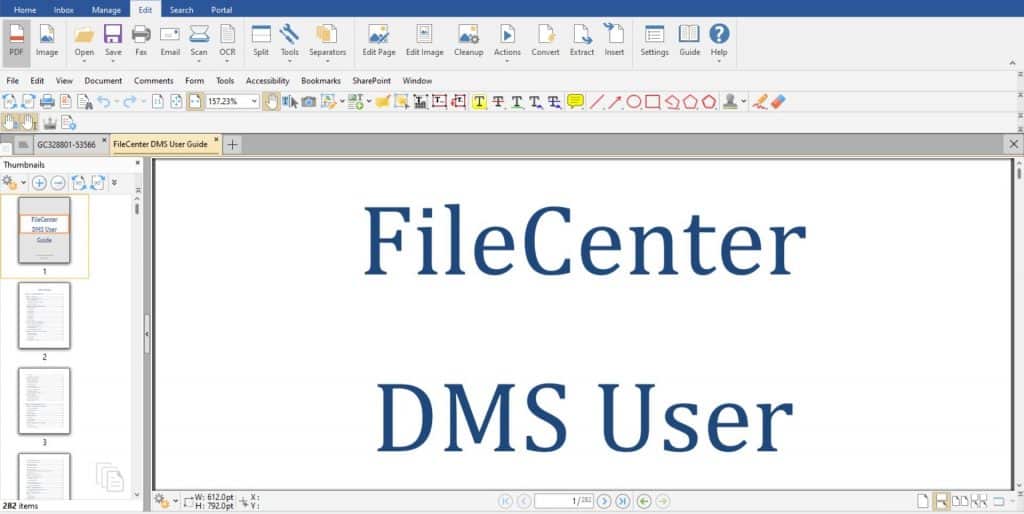 File Conversion
PDFs are versatile and commonplace, but they can't do everything. When you need to use your documents for presentations, word processing, or worksheets, you need the ability to convert your PDFs into other file formats.
Converting PDFs into other file formats like Microsoft Word, Excel, and PowerPoint is an effective way to boost the value you get from your documents. Simple PDF scanning software isn't capable of these advanced conversions, as it simply stores your PDFs as images of text.
File conversion is one of the essential features you should expect in your business's scan to PDF software.
PDF Scanning Automation
Automation has fundamentally changed every industry, from manufacturing to marketing. Automation replaces precious hours of expensive human labor by accomplishing the most mundane and tedious tasks so that your talent can focus on the things that are most important.
In scan to PDF software, automation helps document managers by using rules-based sorting to route files based on their content. Your software has to be able to read the contents of the document, so OCR is an essential tool to accomplish this. Additionally, your software should have metadata enabled to use metadata-based automation.
Fairly Priced
These features are vital to the right PDF scanning software for your business, but they should also be fairly priced.
Expensive software may meet your PDF scanning needs while creating new budget problems. Subscription services for long-term software like document management platforms are also an unnecessary expense. Subscriptions may save you money on short-term needs, but for software that your team will use indefinitely—as is the case with PDF scanning software—subscription services for permanent software inflate your software costs over time.
How to Have it All
Meeting all these needs doesn't have to be an impossible task. Today's business users have many options available on the market to accomplish their PDF scanning needs. Unfortunately, most of the available software falls into one of two categories:
Wrong Features. Most "budget" PDF scanning solutions are missing vital features. The features listed in this article aren't optional for businesses. They're essential tools. Without all these features, PDF scanning software creates new categories of difficult work that uses up budgets and labor.
Wrong Price. While there are many full-featured products on the market, most of them have the right features at the wrong price. Expensive—or even worse, subscription-based—software can accomplish what you need them to do, but in doing so, they create new issues for your organization.
Thankfully, there's an exception to this dichotomy. FileCenter is a full-featured scan to PDF and document management software available at a fair price. You shouldn't have to choose between balancing a budget and scanning your documents to PDF. FileCenter is an expert solution that allows you to have it all.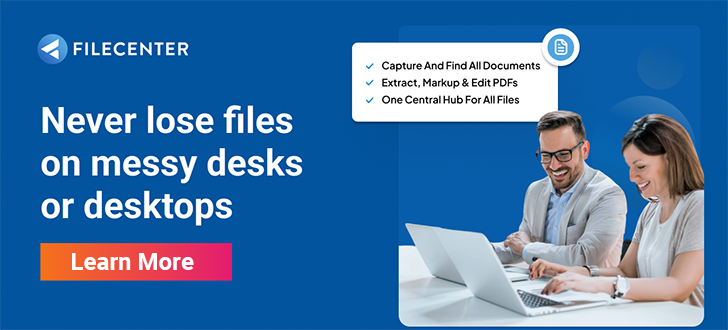 If you're ready to see how FileCenter can revolutionize your document management process, download a free trial or schedule a demo today to learn how FileCenter can help.